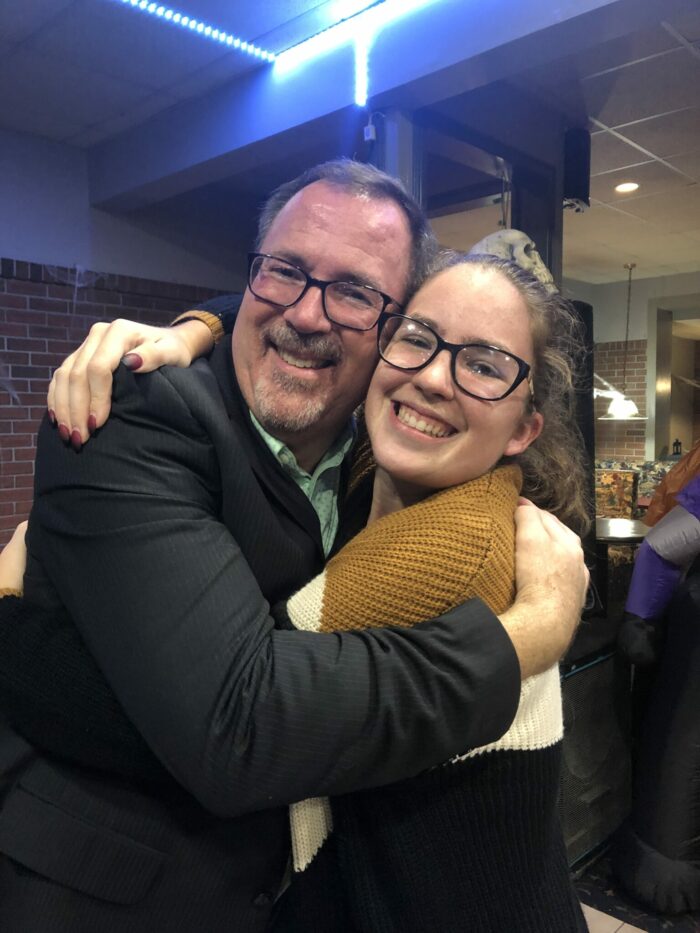 Voter turnout a dismal 30.56%
By Pam Wright
Local Journalism Initiative Reporter
Mayor Darrin Canniff, who cruised to victory in the polls Monday, is unapologetic about his enthusiasm as he looks forward to leading Chatham-Kent for a second term.
"I'm excited about the next four years," Canniff told supporters gathered at T-Bones Grill House in Chatham. "It's going to be a group effort as we move forward together.
The mood was upbeat as the crowd watched the results roll in, with Canniff taking an early lead over opponents. He finished with 17,981 votes (75.13 per cent), with William Pickard, trailing in second with 3,588 votes, and Andy Fisher in third with 2,364 votes. 
All told, 24,546 Chatham-Kent residents cast their ballots, equal to 30.56 per cent of eligible voters. 
Addressing the affordable housing issue, introducing more public/private partnerships, attracting new residents and investment to the municipality are at the top of Canniff's to-do list.
"My goal is to ensure that we have everything that a larger community like Guelph would have," Canniff explained.
"I don't want to see our youth leaving to play sports somewhere else," he said to applause. "I want to see our kids and grandkids want to stay here because there are job opportunities and things to do."
Canniff used the example of speaking to Grade 7 and 8 students about the possibilities in Chatham-Kent. About two-thirds of the students said they hoped to move away but after Canniff and his team talked about the many opportunities here, two thirds said they would love to stay.
The mayor said promoting Chatham-Kent as an amazing place to live is "on all of us." He cited the fact that Macleans' magazine now ranks C-K as the 27th best place to live in Canada, out of more than 400 communities.
"We just need to let the rest of the world know that," he added. 
Canniff thanked the members of his election team, his voice cracking with emotion as he thanked his wife Christine and his four children, Chelsea, Megan, Emily and Tyler.
"They put up with a lot," he explained. "Without their support, I wouldn't be here today."
A chartered accountant by trade, Canniff successfully ran for a seat on council in 2014 before running for mayor in 2018. He also has considerable experience leading various fundraising campaigns for various charities in Chatham-Kent.
Canniff said he's looking forward to working with the other 17 people on council, noting it's a collaborative effort among communities.
"We need to come together," he added. "Whether you like amalgamation or not – we are one."
This year marks the 25-year anniversary of the province forcing Kent County communities to join forces as a single-tier municipality.