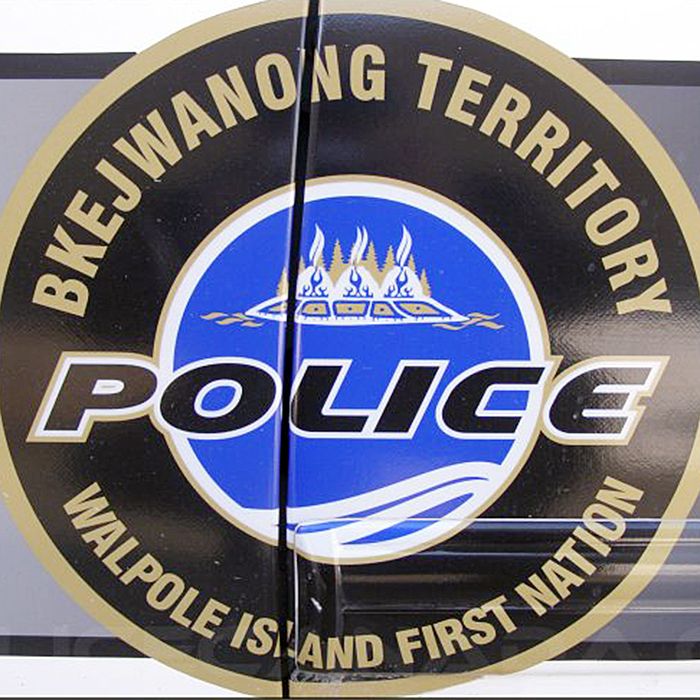 By Pam Wright
Local Journalism Initiative Reporter
A multi-jurisdictional investigation, sparked by Walpole Island's opioid crisis, has resulted in numerous drug-related arrests across the region.
Last week, officials held a media conference at the Lambton OPP detachment to announce the results of "Project McNulty," a 14-month probe which led to the arrest of 30 people.
The investigative project began in response to the state of emergency declared by Walpole Island First Nation in July 2021, following a spike in opioid overdose deaths and other drug-related problems.
Officials say Project McNulty helped cut overdose deaths in the community by half.
On Sept. 29, numerous warrants were executed resulting in a total of 149 charges. More than $141,000 in drugs were seized, including amounts of fentanyl, cocaine and methamphetamine.
More than $190,000 in stolen and offense-related property was recovered by police, and 13 weapons were seized.
Lambton OPP Detachment Commander Insp. Chris Avery told the briefing that Walpole Island officials contacted the OPP for help with the opioid crisis, which was believed to be infecting the community with other peripheral crimes, including theft, violence and human trafficking.
Avery said Lambton officers liaised with Walpole's chief and council and engaged with the community to develop strategies to combat the problem, make the community safer and save lives.
"We hear much today about successful enforcement action and quantities of drugs, weapons, dollar amounts and charges," Avery explained. "However, when I review the statistics, the most important things I see pertain to a 50-per-cent reduction in drug overdose deaths and a 57-per-cent reduction in ambulance assistance calls, which often include non-fatal overdose calls."
He said the actions taken by Walpole's council resulted in helping reduce crime in their community, as well as in Chatham-Kent and Lambton County.
In his remarks, OPP West Region Acting Superintendent Shawn Johnson commended the results of the McNulty probe, but noted efforts to fight drug-related crime are "not over.
"We know there is much work ahead for all of us," Johnson said. "It's important that we acknowledge that by working together, this investigation struck a real blow to individuals who distribute highly addictive and dangerous drugs to the vulnerable members in our community."
Project McNulty involved officers from Lambton County OPP Street Crimes Unit, OPP Organized Crime Enforcement Bureau, Chatham-Kent Police Service Intelligence Unit and Walpole Island Police Service.