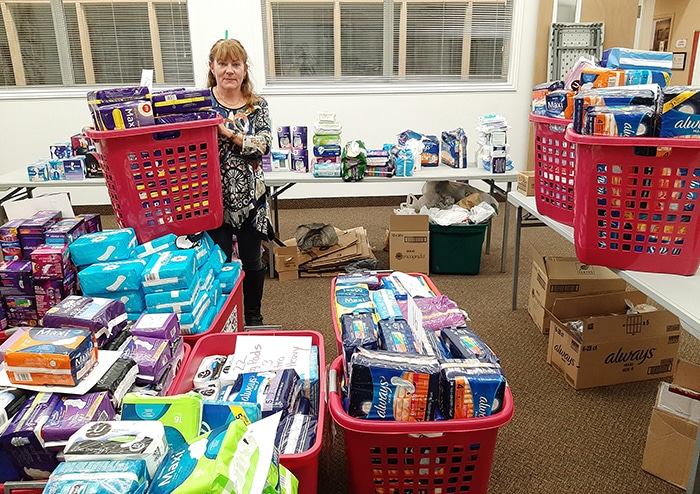 The United Way of Chatham-Kent and Women United are once again hosting Tampon Tuesday.
This year, the drop-off event for women's sanitary products takes place Oct. 18.
Participants can deliver donations to the Chatham-Kent Nonprofit Center at 425 McNaughton Ave. in Chatham between 9 a.m. and 3 p.m. Just drive up and volunteers will be on hand to accept your donations.
Supplies will be sorted and distributed to organizations and programs throughout Chatham-Kent.
All donations are welcome – pads, tampons, and cups, as well as other hygiene items such as shampoo and soap. If preferred, gift cards and financial donations are appreciated.
There are also pink donation bins located throughout the municipality, and items can be dropped off in advance at 425 McNaughton Ave. W.
Last year's Tampon Tuesday saw more than 2,500 items donated for distribution to 21 community programs and agencies.