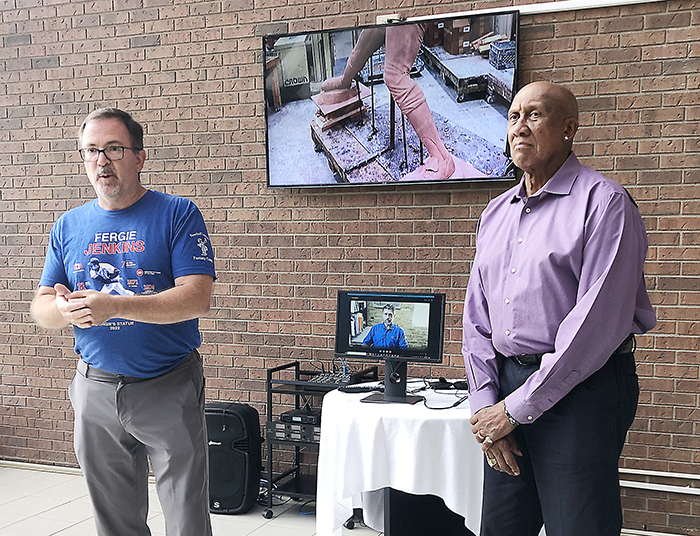 It just makes sense.
Immortalizing Chatham's Ferguson Jenkins with a bronze statue at the Civic Centre is something that could have happened years ago.
But the timing is quite appropriate this year.
We say it could have happened years ago because Jenkins, 79, was the first Canadian pitcher to win a Cy Young Award in Major League Baseball. He did it back in 1971 while pitching for the Chicago Cubs.
Jenkins played 19 seasons in the majors, for four teams, but it was his time as a Cub where he shone brightest and for the longest period of time.
The hurler had six straight seasons of 20 wins with Chicago en route to 284 over his career, and once pitched 30 complete games in his 39 starts one year. He topped 3,000 strikeouts as well.
All that success earned Jenkins enshrinement in Cooperstown, the Baseball Hall of Fame, in 1991.
In short, 31 years ago, he was recognized as one of the greatest baseball players in history, and he's from Chatham.
Yes, it could have been fitting for there to have been a statue of Jenkins erected three decades ago.
Then again, the Chicago Cubs, a team for which Jenkins pitched for 10 seasons, did not put up a statue of him until this past May. In fact, the mould for which that statue was created in is being used for its twin that will appear in Chatham.
Any naysayers over the sculpture and its placement in the Civic Centre's atrium have very little to complain about. For starters, the statue is being paid for by an anonymous donor, so it is not costing taxpayers a cent.
Perhaps they could grouse about the location. Set indoors at the Civic Centre, perhaps most councillors will not see it, as they continue to hide in their basements for their council meetings, rather than return to face-to-face meetings.
But the atrium location is said to be temporary until a permanent home is found for it. Should municipal services relocate to the Downtown Chatham Centre, the statue will go with them, and will be erected outdoors.