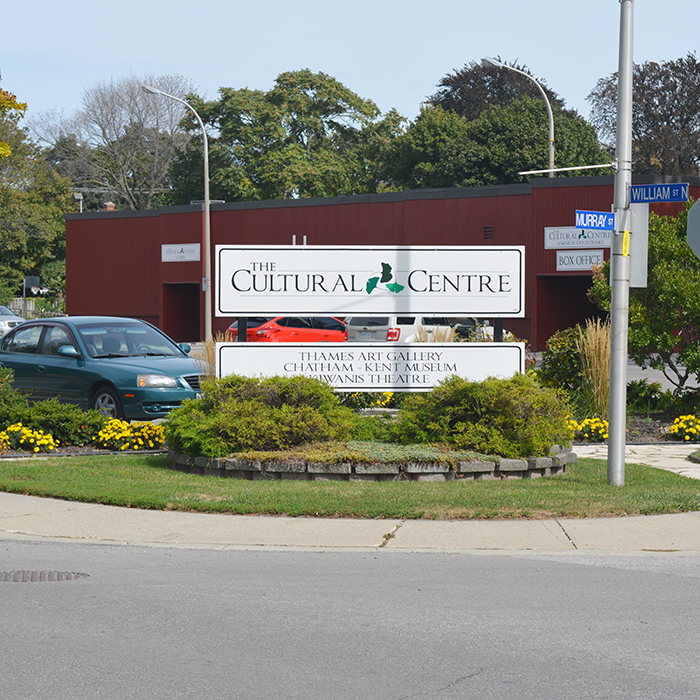 The new Chatham-Kent Arts and Culture "Heroes Wall of Fame" is recognizing its inaugural group of 12 cultural icons.
Sponsored by Waste Connections Canada (WCC), the wall will be housed at the Chatham Cultural Centre.
It is an initial program of the Chatham-Kent Arts & Cultural Network (CKACN) that was created in 2021 to support the arts in C-K.
According to CKACN chair James Snyder, the Heroes Wall of Fame seeks to foster the local arts community by honouring individuals or groups who have "distinguished themselves in their chosen field or artistic practice" both locally and elsewhere.
"These 12, and inductees in future years, have brought not only tremendous recognition to themselves but have instilled great pride in the citizens of their home communities," Snyder said.
Cathy Smith, manager of infrastructure and stakeholder relations for WCC overseeing the Ridge Landfill, said the company is "happy to acknowledge" the gifts and contributions made by the first group "in such a special and permanent way."
Annual inductions will take place in six categories, including visual arts, performing arts, music, dance, literary arts and cultural builders
The first inductees in the visual arts category include: Artis Lane, a painter and sculptor from North Buxton; and painter Janet Forsyth from Blenheim.
The performing arts category includes community theatre group Theatre Kent; Wallaceburg opera singer Jeanne Gordon; country and folk singer Sylvia Tyson, formerly of Chatham; and movie and television actor Keene Duncan, also of Chatham.
Chatham's Shae-Lynn Bourne is being recognized for her role as a dancer and choreographer in the dance category, as well as dancer and instructor Florence Abel, also of Chatham.
Two renowned authors are being recognized in the literary arts category. They include Thamesville native Robertson Davies, an author, playwright, critic and journalist; and activist June Callwood of Chatham.
Gwendolyne Gold of South Kent is being recognized for her role as a cultural builder, as is Barbara Jean Rossini of Chatham.
Snyder said the first inductees were chosen from many nominations made by the community, and efforts were made to represent a variety of Chatham-Kent communities, as to honour legacies and contemporary choices.
A permanent plaque will be placed on the wall and there will be inclusion on a virtual wall on the CKACN website.
An induction ceremony to honour inductees and unveil the wall will be held at the Chatham Armouries and the Chatham Cultural Centre on Oct. 26 at 7 p.m.
The public is welcome to attend, but must RSVP in advance to ckartsandculturenetwork@gmail.com.
The Heroes Wall of Fame selection committee included Snyder, Peter Garapick, Laurie Langford, Lisa Lester, Heather Slater (advisor) and Art Stirling.