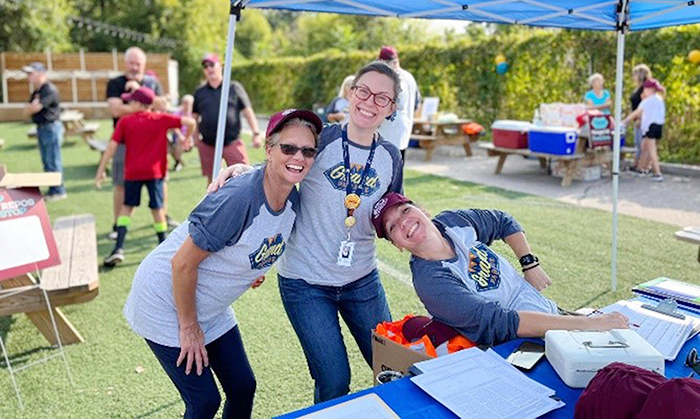 More than 100 people joined together on Sept. 17 to march in The Grand Parade through downtown Chatham to publicly honour aging friends and family.
The Grand Parade is a fundraiser that connects organizations throughout Canada to raise support and awareness for aging friends and family and the services that exist to assist with daily living.
The team at Family Service Kent engaged in fundraising for this cause. After two years of battling a pandemic, and wanting to test the waters through public fundraising efforts, a goal was set at $20,000. Family Service Kent personnel said they were "absolutely blown away" by the public support for this cause and raised more than $26,000.
The funds will be used towards the CHAP Transportation and Community Counselling programs. CHAP Transportation is accessible door-to-door transportation for aging adults for services that range from medical appointments, social activities, and other activities to support with daily living; while the Community Counselling program offers a safe and comfortable space to discuss concerns and strengthen the ability to make desired changes in one's life.
Dan Farrow, executive director of Family Service Kent, said in a media release that "it is Family Service Kent's desire to support aging adults in Chatham-Kent and ensure their dignity and citizenship is valued, honoured, and respected. This event proves that we have a great community that also cares deeply about aging adults and is willing to go over and above to ensure their strengths and capabilities are recognized and upheld."
Donations towards The Grand Parade will be accepted until Oct. 31, 2 at www.thegrandparade.org/location/chatham.