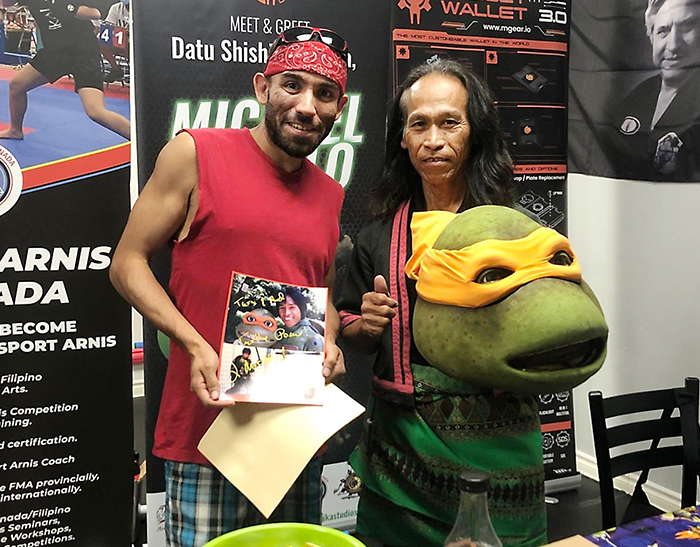 Rob Marchand, left, poses for a photo with "Datu" Shishir Inocalla on Sept. 14 at Toy Wars & Collectibles in Wallaceburg.
Inocalla played Teenage Mutant Ninja Turtle Michelangelo in the original movie and TV series.
Inocalla was on hand to sign autographs and pose for photos, with proceeds towards martial arts training for Filipino children.
He and also slipped over to the Wallaceburg Museum to train with local youth who are in the martial arts.