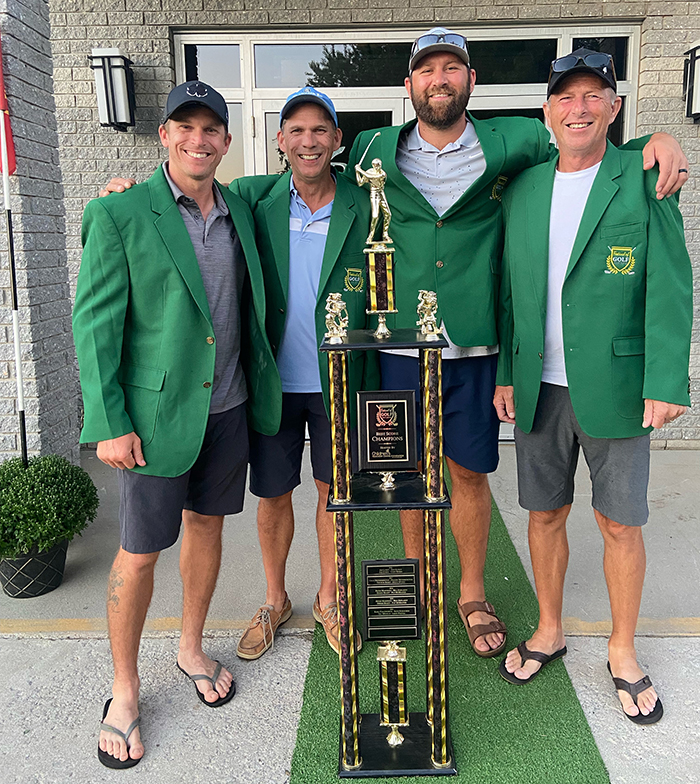 In an annual event that usually has everything but the kitchen sink, the sixth annual Festival of Golf brought in more than $110,000 for the Children's Treatment Centre on Sept. 9.
Organized by the centre's foundation team, the Caddyshack-themed event, held at Willow Ridge Golf and Country Club, included 18 holes of themed games and entertainment, food and drink stations. It was followed by dinner and music by Southwind Buoys.
The fun included whack-a-mole with human targets, and a special appearance by a Rodney Dangerfield impersonator who greeted guests on the 12th hole.
"We had a really great turnout again this year, and are very grateful to the sponsors, golfers and volunteers who returned to support this fun event." Mike Genge, foundation president, said in a media release. "Monies raised from Festival of Golf will go towards essential programming and services that our kids need and use every day."
Proceeds from the event directly support therapy and services for children and youth, including social work, therapeutic recreation, and music therapy.
Following the day of golf, the foundation handed out 13 door prizes, including a Star Wars autographed poster, golf clubs and a Traeger BBQ.
This year's grand prize of $25,000 was won by Mark C. of Chatham.
The winning team on the links was the Windmill Cabinet crew.