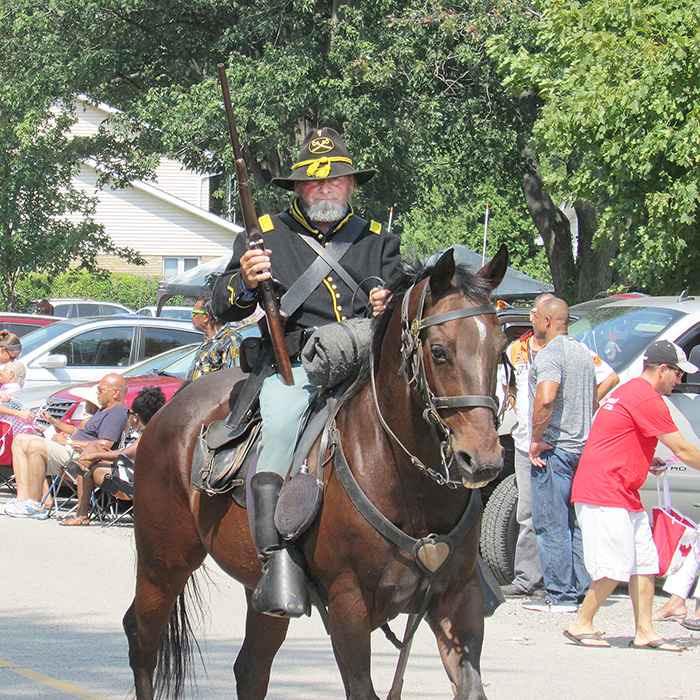 By Pam Wright
Local Journalism Initiative
The 99th edition of Buxton's beloved Homecoming celebration is set to take place on Labour Day weekend.
The four-day event honouring the Buxton Settlement's rich Black history and its descendants is back in full swing now that pandemic restrictions are lifted.
Though technically, the 2021 celebration was in-person, it was only a one-day event.
Organizers aren't sure how big this year's turnout will be.
But Buxton National Historic Site and Museum curator Shannon Prince said people are "very excited to come back.
"We had a lot of people reach out to us, but we really don't know what to expect," Prince explained, considering next year marks Homecoming's 100th anniversary.
"I think that if people don't come back this year, they'll be coming next year," Prince noted, as many descendants from the United States want to make sure all COVID-19 travel-related restrictions are lifted if they travel.
Homecoming 2022 will kick off Sept. 2, at the North Buxton Community Church with a history conference beginning at 9 a.m. On the agenda is Donna Mayne: A Conversation with the Artist responsible for Windsor's new Mary Ann Shadd Cary Sculpture; Barbara Porter: Honouring the Legacy of the No.2 Construction Battalion; and Irene Moore Davis and Heidi LM Jacobs: Screening and Discussion of Short Documentary Across the River to Freedom: Early Black History in Sandwich, Ontario.
Registration for the conference is $40 and can be made via e-mail.
On Sept. 3, a Family Feud Baseball Tournament will take place from 9 a.m. to 3:30 p.m. Cost is $100 per team and pre-registration is required.
A Party in the Park will follow from 8 p.m. to 1 a.m. featuring DJ Struggz and a beer tent. Admission is $10. No smoking or backpacks are allowed.
A special worship service will be held Sept. 4 at the North Buxton Community Church. Led by Rev. Steven Talbot, it begins at 11 a.m. A musical celebration of praise will be held at 3 p.m.
The Mark Wolfe Jazz Ensemble will entertain in the park starting at 5 p.m. Admission is $6. No smoking or backpacks are allowed.
The famed Homecoming Parade is set for 12:30 p.m. Sept. 5 to be followed by events in the park including food and craft vendors, a car show, basketball games, children's inflatables and exhibits in the museum, school and log cabin. Admission is $5.
Prince said organizers hope people will turn out for the parade and they welcome new participants, be it a decorated bike or a vintage car.
"We want to set the stage for next year and we're looking for new entries," Prince said. "Come out and enjoy the festivities."
For more information about Homecoming, contact the museum at 519-352-4799 or e-mail buxton@ciaccess.com.