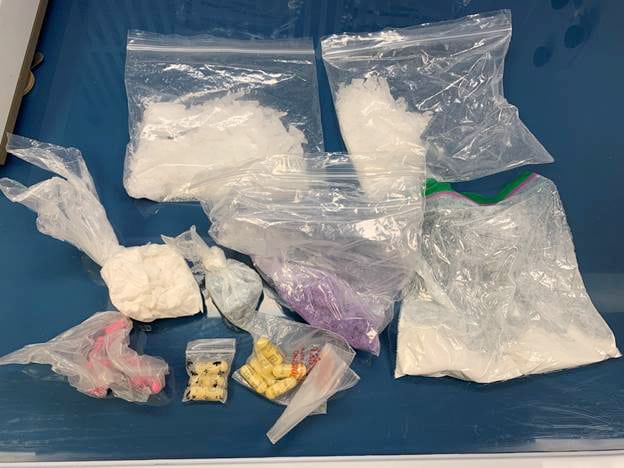 It's safe to say fallout from COVID-19 pushed toxic drug use to new heights.
In Chatham-Kent, the pandemic years resulted in the largest-ever spike in opioid-related emergency room visits, double what occurred since 2019.
And the rise continues. In the first quarter of 2022, nine local people have died as a result of toxic drug poisonings – putting CK's rate above the provincial average and among the highest in Ontario.
Local opioid related deaths and ER visits have risen 400 per cent in the period from 2016 to 2021.
While it's easy to get lost in the numbers – an average of 22 people die in Canada each day from toxic drug poisoning – Marjorie Crew said it's important to remember that each death isn't just a statistic, it's a person.
The co-ordinator of the Chatham-Kent Drug Awareness Council said people need to learn to see beyond the stigma and recognize addicted people as human beings.
"People who use drugs have families who love and care for them," Crew said. "They are sick over this."
Educating people about the issue is one of the goals of International Overdose Awareness Day. Held Aug. 31, it aims to shed light on the causes of drug poisonings, failed drug policies, toxic unregulated drug supplies and the war on people who use drugs.
"We need to educate and support people and end the stigma surrounding addiction," Crew said. "Many times, addicted people have concurrent disorders (other mental health conditions) that make it difficult to get treatment."
Crew said great strides have been made in the fight, including the establishment of a new withdrawal management unit and RAAM clinic. More needs to be done.
"It's more important than ever," Crew said, to come together as a community, grieve and act.
Two events will be held in Chatham-Kent to mark the day. Hope Haven in Chatham is hosting a drop-in session from 3 to 8 p.m., and a similar event will take place at James Street Drop-In Centre in Wallaceburg, also from 3 to 8 p.m.
All are welcome to stop by to share memories, stories, support and resources.
There will also be refreshments, music, naloxone training and substance use education.
People are also invited to wear a purple shirt or ribbon to mark the event.