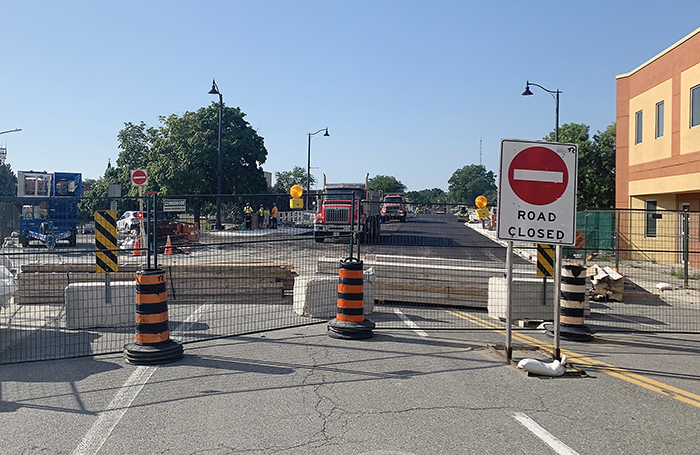 Are you sitting down as you read this? You should be.
Municipal officials said the latest round of work on the Third Street Bridge is ahead of schedule, to the point they have announced the bridge will reopen to vehicular and pedestrian traffic on Wednesday at 5 p.m.
The bridge was originally supposed to have two lanes of traffic open by last December, and then the opening was pushed back to mid-June, then July, and finally sometime in September.
The most recent delay was due to the fact the railings for the bridge just didn't show up.
But all the inventory issues are done.
"We would like to thank the residents of Chatham-Kent for their patience and understanding throughout the project," a municipal press release stated.
An event to celebrate the new bridge and the bridge sponsor, TekSavvy, will be scheduled this fall. Details on the event will be shared in the coming months.