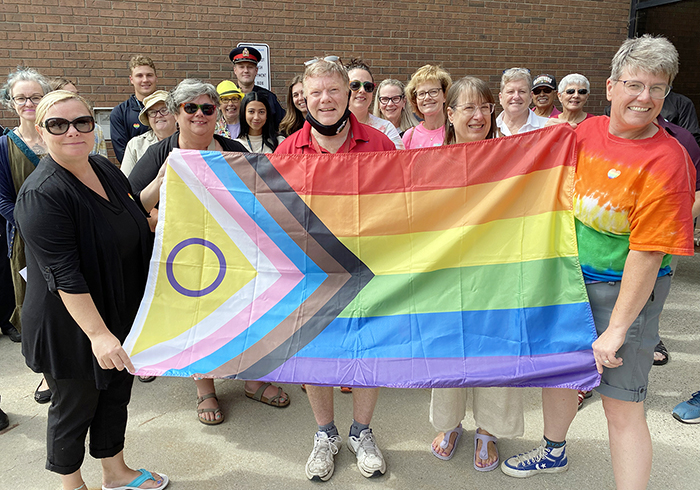 More than 75 people turned out at the Civic Centre Monday for a flag-raising ceremony to mark the beginning of Pride Week 2022.
Marianne Willson of CKPride called Chatham-Kent's recognition of the annual event "spectacular," noting that for the first time the Pride Flag will fly at municipal service centres across the community.
Acting mayor, Coun. Jamie McGrail, said she's proud the community is becoming more inclusive and noted that the week's events "are for everybody."
Included among those events are a display at the Chatham-Kent Library, a barbeque, trivia night and pub night. The week concludes with a parade, a festival at Tecumseh Park and a church service at St. Andrews United Church.
Throughout the week, Willson said people are encouraged to share pictures and videos in support of CK Pride through social media.
For details on events visit https://www.facebook.com/PrideCK/