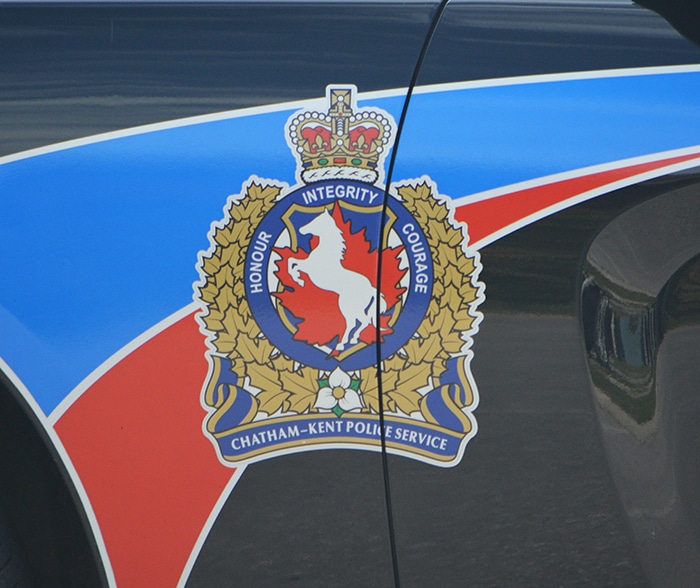 Theft
Chatham-Kent police used surveillance video footage to identify a theft suspect Thursday evening.
Officers got the call shortly after 7 p.m. from a business on Grand Avenue West in Chatham. They reviewed the surveillance footage and got a good look at their suspect.
A 51-year-old Chatham man was located and arrested. He was charged with theft, and released with a future court date.
Bail violation
All he had to do was stay home. Yet police say less than a month after a man was released from court with those conditions, he was not following the rules.
On July 13, a man was released by the court with a condition to remain in his residence 24 hours a day, with a specific exception.
On Wednesday, at 3:15 a.m., police began an investigation into a complaint the man was not complying with his release conditions.
The violation was confirmed, police say.
Shortly after 11:30 a.m. Friday, police located and arrested a 27-year-old Wallaceburg man. He was charged with failing to comply with a release order. He was transported to police headquarters and held pending a bail hearing.
Traffic enforcement
On Thursday, Chatham-Kent Police Traffic Unit members conducted traffic enforcement throughout the municipality, specifically on Charring Cross Road in Harwich Township; McCreary Line, Communication Road and Longwoods Road in Chatham Township; and St. Clair Street and McNaughton Avenue East in Chatham.
A total of 17 tickets were issued for various offences relating to speeding.