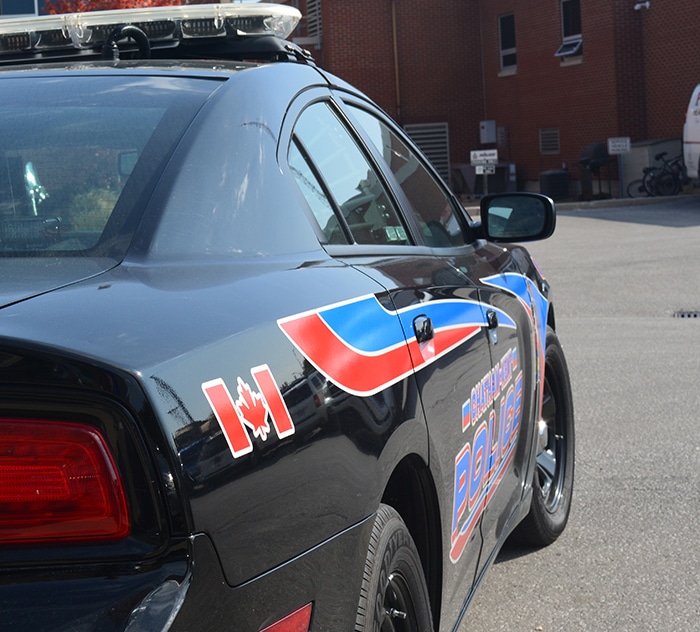 Rifle found in car 
Chatham-Kent police were investigating an incident in Blenheim Friday and saw their subject in the passenger seat of a vehicle.
They stopped the vehicle and found their suspect in possession of a .22 calibre rifle.
A 22-year-old Blenheim man faces two counts of credit card theft, one count of uttering threats, one of assault with a weapon, failing to comply with a probation order, mischief, three counts of possession of a weapon contrary to an order (one for the rifle, another for the .22 cal. bullets, and a third for 12-gauge shotgun shells), possession of a firearm knowing its possession is unauthorized, and failing to comply with probation.
Crash, impaired charge
A three-car crash in Wallaceburg Friday led to drug impairment charges.
Chatham-Kent police say emergency crews arrived on the scene on Dufferin Avenue, and officers determined which driver they believe to have caused the accident.
That person, police say, had a suspended driver's licence, and officers suspected he was impaired.
 A standard field sobriety test was performed and the driver was subsequently arrested for impaired operation of a motor vehicle by drug.
 The accused was transported to the Chatham-Kent Police Headquarters where a Drug Recognition Expert determined the accused was impaired by drug. The accused was issued Highway Traffic Act charges for his driving offences, had his driver's license further suspended for 90 days, had his vehicle impounded for 7 days and issued a court date for his criminal charges. 
Other drivers reported minor injuries.