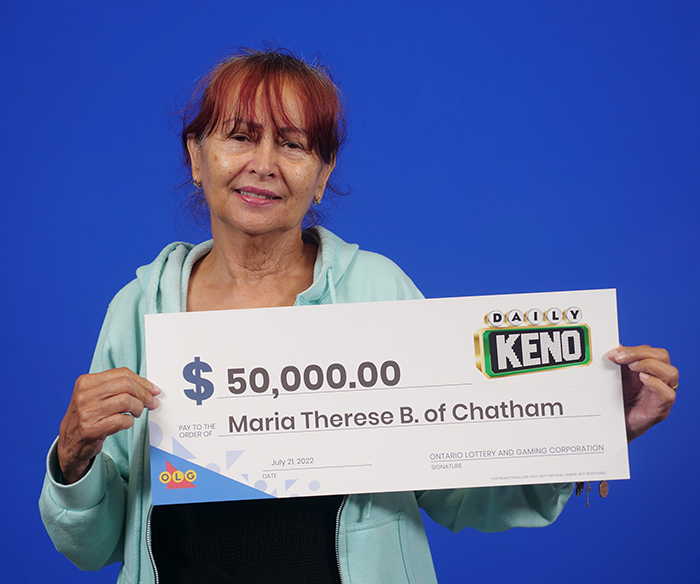 Picking her own numbers paid off for Chatham's Maria Therese Bailey recently, as she won $50,000 through the OLG.
Bailey's Daily Keno 8 Pick on June 28 earned her the payout.
Bailey said she chooses her own numbers when playing Daily Keno and this is the first time she's won big.
"I checked the winning numbers online and then double checked them at the store. I thought to myself, 'Am I seeing this correct?' and then realized, yes this is happening," she said in a media release.
After sharing the news with her husband, he questioned if it was real too.
Bailey said she plans to take a trip to Europe.
The winning ticket was purchased at Delta Variety on Horner Avenue in Etobicoke.