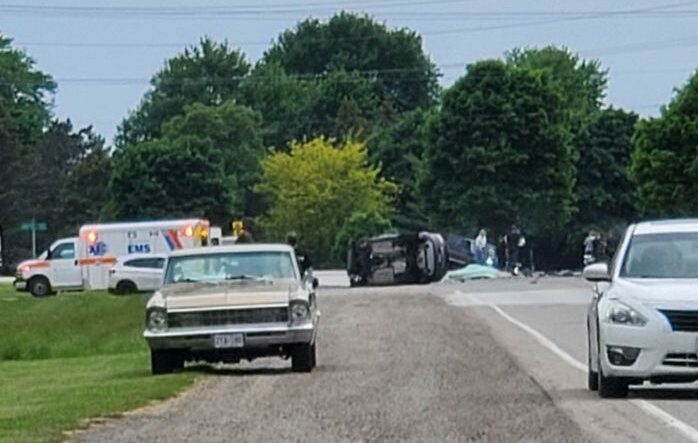 Chatham-Kent police say charges have now been laid in connection with a fatal motor vehicle crash in late May.
The crash took place May 27 on Queen's Line at Dillon Road west of Chatham. Four vehicles were involved, and two occupants in one of those vehicles, a classic car in the RetroFest Cruise, were killed.
Police have completed their investigation and charged a 27-year-old Windsor man with two counts of careless driving causing death and three counts of careless driving causing bodily harm.
According to police the Windor man was behind the wheel of the eastbound vehicle, whereas the other vehicles involved were headed westbound in the cruise.