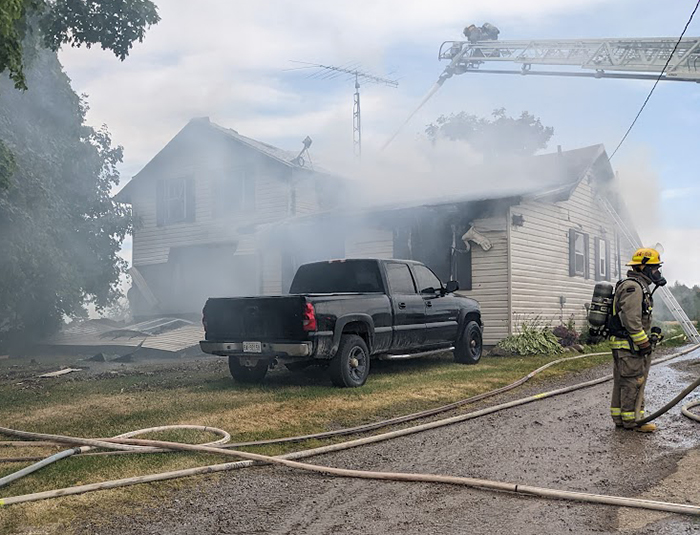 Two pets lost their lives in an afternoon fire on Erieau Road Monday.
Chatham-Kent fire officials got the call shortly after 2 p.m., responding to a residential fire.
Firefighters from Harwich North, Erieau and Raleigh South stations responded.
The two-storey home had flames showing in the windows and doors when crews arrived on scene. The fire quickly got into the attic.
Meanwhile, the lone occupant of the home was able to escape with two dogs, but another dog and a pet rabbit were unaccounted for.
Firefighters, facing strong winds, took a defensive position as the flames broke through the roof.
An excavator helped tear away pieces of the partially collapsed structure to allow better fire suppression.
When the fire was extinguished, the home was in ruins, with an estimated loss of $200,000. The remains of the dog and rabbit were found inside.
Fire officials say the cause of the blaze is undetermined at this time.