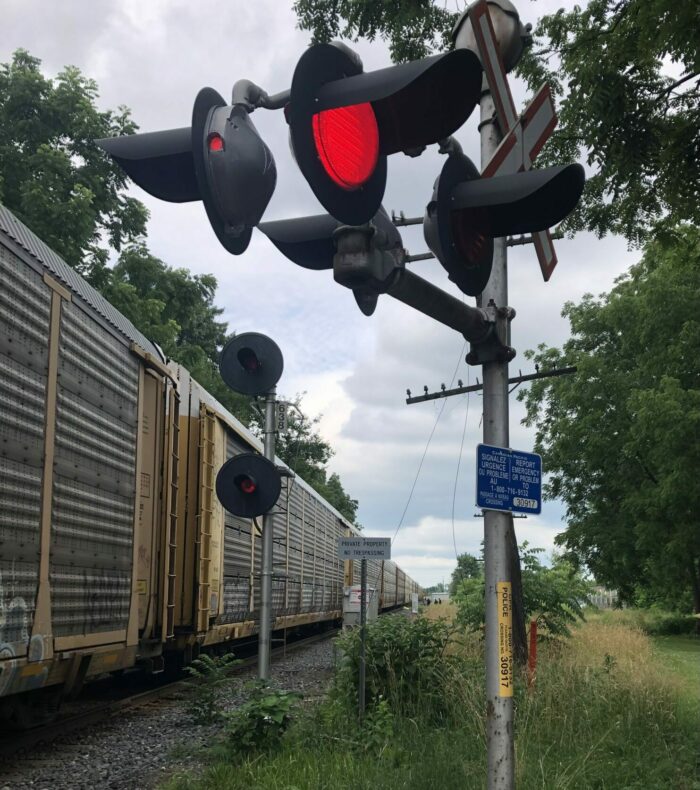 Tragedy in the heart of Chatham Wednesday as a train hit and killed an adult female on the tracks near Princess St. North and Colborne streets.
According to the Chatham-Kent Police, officers responded shortly after 3 p.m. to the incident involving a CP cargo train and the pedestrian.

An eyewitness at the scene reported hearing the train sound its horn prior to the collision.
The long freight train closed intersections from Princess Street across to Merritt Avenue for hours after the mishap.

The collision remains under investigation. Anyone with information is asked to contact Constable Lisa Rodger at lisaro@chatham-kent.ca or 519-355-1092.
Comments
comments