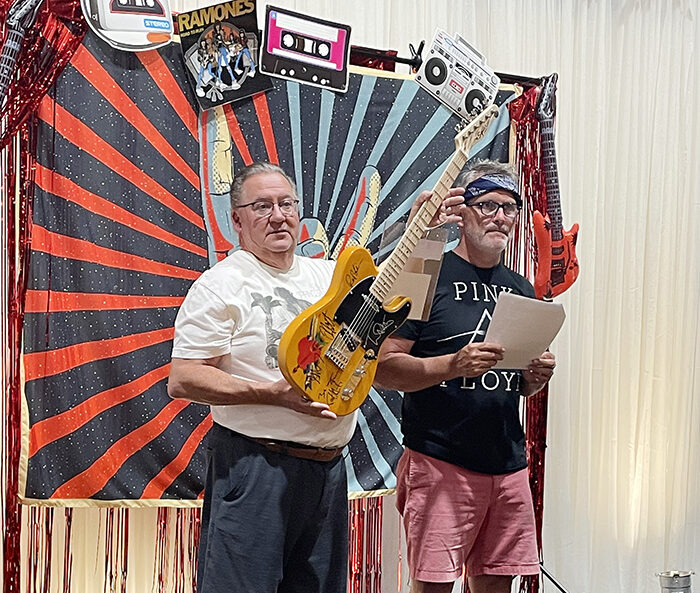 In what organizers hope was their final virtual event, the Festival of Giving raised nearly $161,000 June 25.
The event, a huge fundraiser for the Foundation of the Children's Treatment Centre of Chatham-Kent (FCTCCK), was a combination online and live auction and live party.
Mike Genge, president of the FCTCCK, said he appreciated the support of participants, volunteers and sponsors.
Last year, FoG raised $140,000, but this year, both auctions took off, despite ticket sales falling below 2021 numbers.
"We had pretty good ticket sales as we sold more than 400 (party) bags," Genge said. "But between the two auctions, we did over $100,000."
There were more than 60 bidders registered for the live auction alone.
"Everything sold and it sold for what we expected," Genge said.
That included trips, autographed sports memorabilia and musical instruments. A guitar autographed by Tom Petty & The Heartbreakers went for more than $4,000, Genge said. "There were definitely some deals that happened, but nothing went for under $1,000 in the live auction."
As for the online auction, where hundreds of items went up for bid in the week prior to FoG, Genge said sales went nuts just before the auction closed at 4 p.m. FoG day.
"The online auction was a frenzy in the last 15 minutes," he said.
Genge credited long-time sponsors for their ongoing support.
"We had incredible sponsorship. TekSavvy and SM Freight and Apollo. North Kent and South Kent Wind – they all came back and said they wanted to be part of it," he said. "There's Corex, Enbridge and Winmar – they're such long-term Foggers that they want to keep it going and stay involved."
This was the 21st rendition of FoG, with a theme of Rock the Block.
Funds raised support the CTCCK.
In the past, face-to-face FoGs attracted in excess of 1,000 guests. Hosted virtually again this year, participants attended virtually from the comfort of their own home. Guests were given a party bag for the event, receiving drink and food vouchers, festival-themed party favours, and the chance to win a dream trip of their choice from Vellinga's Travel & Cruise Experts.
Organizers said Wendie S. (no last name provided) won.
Chris McLeod and Tim Regan co-hosted the virtual evening, while Greg Hetherington handled the live auction.
The virtual show included special appearances from foundation board members, as well as recorded performances by local band Face 4 Radio.
Next year, Festival of Giving returns to face-to-face fun. It will take place April 1 at the Chatham Armoury. Genge anticipates about 200 tickets will be sold for that event.
However, the online auction will remain a part of the festival.
" People are used to it now. We've got it down pat," Genge said. "It's so much easier online. Literally, Sunday between 9 a.m. and 1 p.m., people picked up their stuff. It was paid for. You had to register (for the auction) with a credit card."