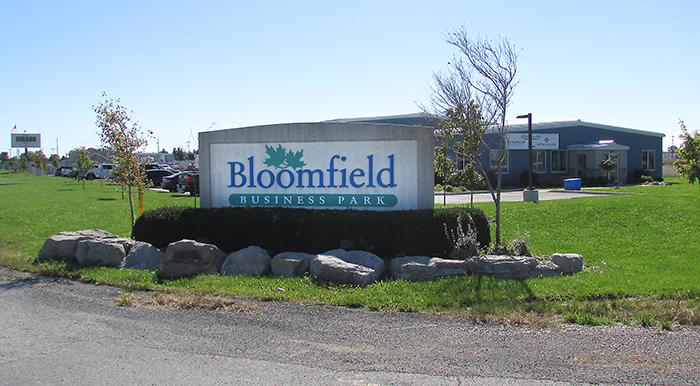 Two new businesses that will bring 90 full-time jobs to Chatham-Kent are preparing to set up shop in the Bloomfield Business Park.
At its June 20 meeting, Chatham-Kent council approved the sale of a 2.5-acre parcel to ER Steel and a three-acre parcel to Raco Asset Management Corp.
The sale prices are $222,500 and $267,000 respectively.
Located in Surrey, BC, ER Steel is a well-known global supplier of structural and miscellaneous fabricated steel.
As it's led by a native of Chatham-Kent, part of the proposal includes the company expanding its physical presence to Chatham with a focus on design/engineers, project management, logistics and sales departments.
The other company, Raco Asset Management, is a real estate management company.  One of its principals is a majority owner of an established metal fabrication operation in Guelph.
That fabrication business will be moved to Chatham.
As part of a joint venture, there are plans to locate the two businesses side by side, with two 60,000 sq. foot buildings to be constructed.
The estimated cost of construction of the buildings is $17 million.
Following construction, approximately 75,000 square feet will be available for lease.