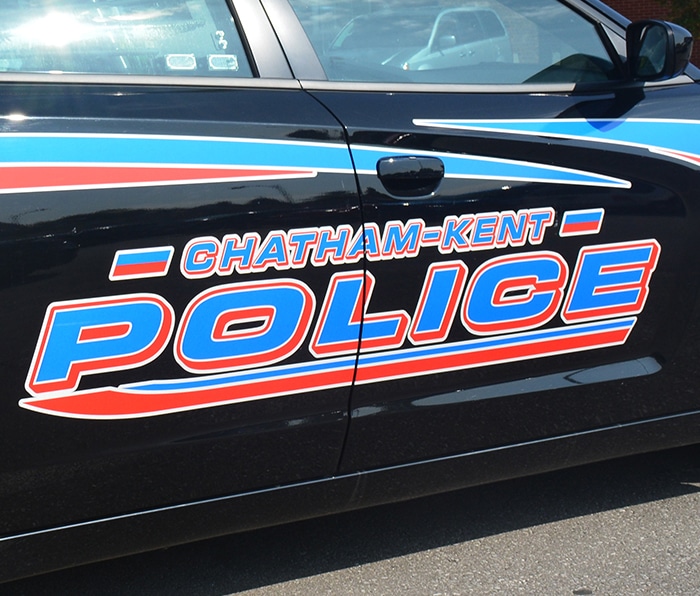 Man charged with assault
A man faces assault charges after Chatham-Kent police say he choked his mother into unconsciousness recently.
Yesterday at 2:26 p.m., police responded to a family dispute in Harwich Township.
Through investigation, police learned on June 16, a verbal altercation between the man and his mother escalated into an assault when the man choked his mother to unconsciousness.
After the altercation, he left the home, taking his mother's car without consent.
On Tuesday, the man returned for his belonging and made remarks that caused the mother and others in the residence to fear for their safety.
Police learned the man was a suspended driver and before the courts for prohibited driving Canada-wide.
At 4:45 p.m., the 51-year-old Chatham-Kent man was located on Wallace Street in Wallaceburg and arrested. He was charged with assault, choking, uttering threats, taking a motor vehicle without consent, two counts of prohibited driving, and two counts of driving while suspended. He was transported to police headquarters and held pending a bail hearing.
Breach of the peace
Chatham-Kent police had to slap the cuffs on a man who they say was causing a disturbance in Chatham's downtown Tuesday afternoon.
Police got the call shortly before 2:30 p.m., responding to a report of a man yelling and screaming on Fourth Street.
Officers believed the man was under the influence of a controlled substance.
A 41-year-old Chatham man was located and arrested for breaching the peace. He was held until he was sober.
Man charged with theft
Yesterday at 12:53 p.m., police responded to a theft from a vehicle on Bedford Street in Chatham.
Police learned the victim's vehicle was entered, and items were taken, including money. The incident was captured on surveillance video, and the man was identified.
A 66-year-old Chatham man was arrested for theft. He was released with a future court date.
Light fingers
Yesterday at 6:22 p.m., police responded to a theft at a Bloomfield Road business in Chatham.
Police learned a man removed items from the shelf and left the business without paying for the items.
The man was located a short distance away and arrested. The items were recovered and returned.
A 25-year-old Raleigh Township man was charged with theft.
Comments
comments