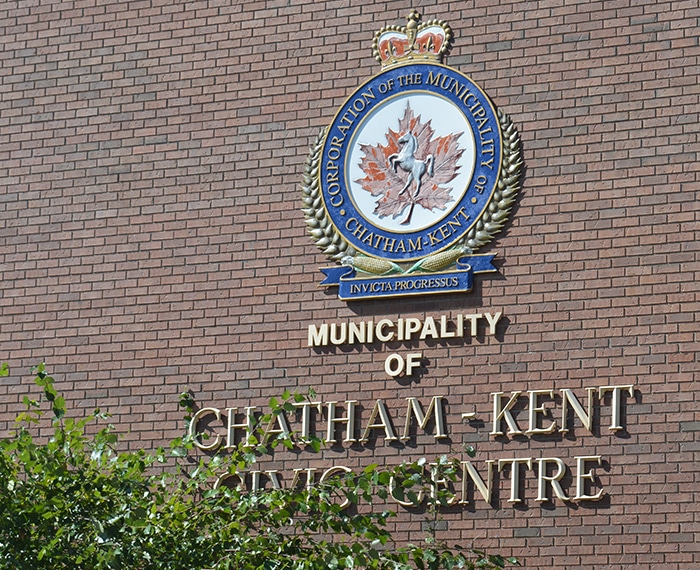 Municipal officials recommend closing 3 service centres
By Pam Wright
Local Journalism Initiative Reporter
It's clear that rural residents in Chatham-Kent don't want to lose their municipal services.
And 105 made their point at Monday's council meeting, submitting deputations strongly opposing a cost-cutting proposal affecting six communities.
Part of an administrative customer service review designed to find efficiencies, the report recommends shuttering municipal service centres in the three communities, and ceasing to operate municipal information desks in three others.
In Dresden, it would mean closing and selling off the iconic clock tower building – which many call the heart of the Dresden's downtown.
Currently, the municipality has an agreement with ServiceOntario to operate out of the former town hall, but that's set to expire at the end of 2022.
The report also recommends the closure of Ridgetown's service centre and the end of municipal information desks presently located in C-K libraries in Bothwell, Wheatley and Thamesville.
If the initiative goes forward, Chatham, Blenheim and Wallaceburg would be the only sites providing in-person services.
All told, the closures would bring an annual savings of $173,000.
The matter will come back to council on July 11, however, no additional deputations will be made.
The report states the pandemic "accelerated" the move towards services online, away from face-to-face.
Other recommendations include:
a review of what municipal services can be offered online;
administration develops a plan to create a virtual sign-in portal; and
the development of an education plan to ease the transition to online.