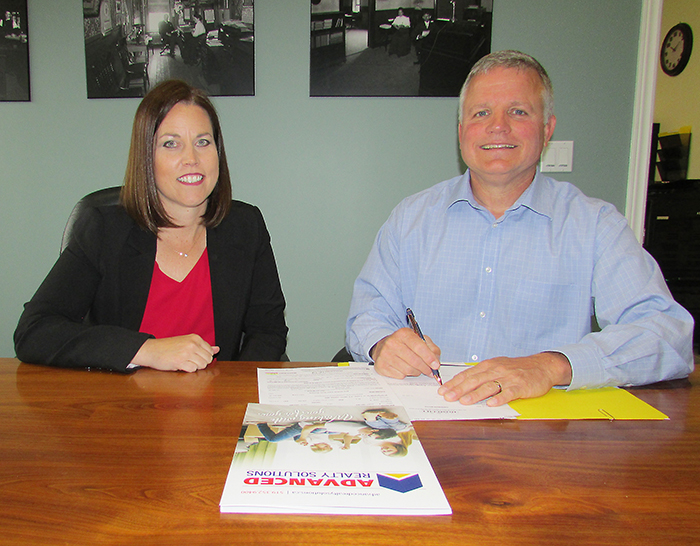 The expansion of opportunities for women in positions of leadership in the local real estate market continued recently, with Tricia Weese being named as the broker of record at Advanced Realty Solutions.
Bill Myers and Sheila Young remain as co-owners, but Myers was willing to give up the broker of record position for multiple reasons.
"I just felt it was the right time to make a transition. I've always supported the others in the office, but by Tricia taking over as broker of record, I have more time to focus on training and education with them. And we want to make sure we're keeping up with the latest market knowledge and results," he told The Chatham Voice.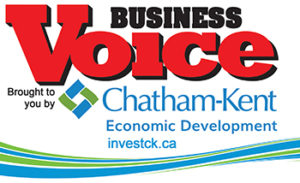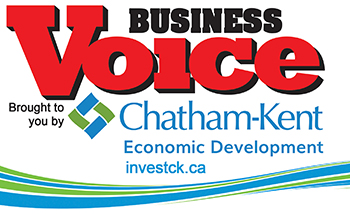 Myers added the timing was right.
"This is just a good transition point to bring Tricia in and have more young people involved in operating the company and get some new, fresh ideas," he added. "I want to spend more time with the agents and less time with the administrative work."
Weese relishes the opportunity.
"I look forward to evolving with the company in this fast-paced and always-changing environment," she said.
As for what the future holds for Advanced, Weese and Myers said they're looking to expand, but with the right people.
"Our office isn't a typical real estate office. We aren't cutthroat amongst each other and believe in fostering a culture of teamwork and co-operation, which ensures the best client experience," Weese said. "We are always looking to grow, but we don't want quantity when it comes to agents; we want quality and those that are the right fit."
"This has allowed me to do more agent mentoring," Myers said. "I think we are more about educating and investing in the agents we have.
"We're not looking to be a large office. We're just looking to get even better at what we do," he added.
Advanced has a team of eight agents operating out of its Queen Street offices.
R.B. Fabric owners to retire
After 40 years of selling, sewing and stitching, R.B. Fabrics owners Rick and Liz Badiuk are ready to retire.
"For 40 years we have built our business, constantly changing and evolving to serve the needs of Chatham-Kent and beyond," they said via a social media post. "The best part about a family-owned business is that our customers have become like family to us as many have watched our own children grow, become adults and have even had the joy of sharing our grandchildren with us."
The couple have been contemplating retirement for the past few years, and finally opted to push the "relax" button.
R.B. Fabrics will close its doors at the end of the year. Over the course of the rest of 2022, they'll be selling off their inventory. The discounts have begun.
For local sewing enthusiasts, R.B. Fabrics is located at 745 St. Clair St. in Chatham.
"We want to thank you, our customers, for so many years of loyalty. We are very grateful to you for trusting us with your sewing needs," the couple said.
Satellite's 60th
The Satellite Restaurant in downtown Chatham is celebrating its 60th birthday.
From June 13-17, staff will be handing out samples of Hawaiian pizza, which was first invented at the Satellite many decades ago.
There will also be daily prize draws.
A key day during the birthday celebrations takes place June 16, when previous Satellite employees are invited to come to the restaurant to enjoy pizza, appetizers, wine sampling and a slice of birthday cake, as well as sharing of their memories.
Business Voice is a bi-monthly column in The Chatham Voice that highlights some of the achievements made and efforts underway in Chatham-Kent's business community. Send your information to bruce@chathamvoice.com.