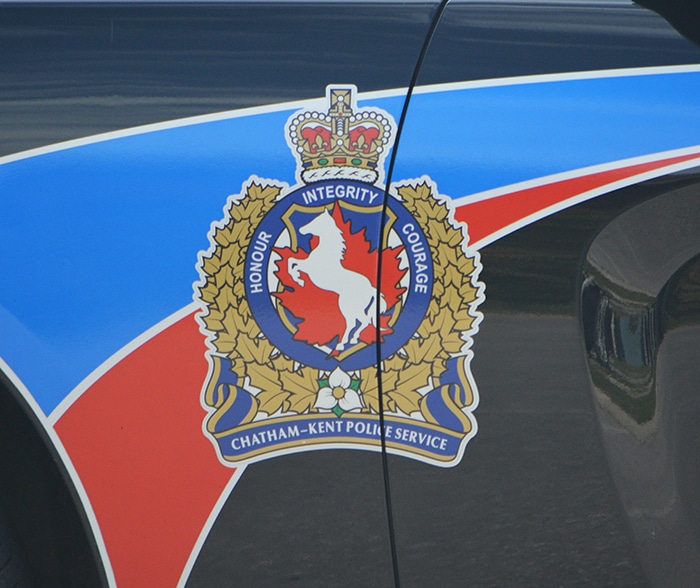 Assault in Tilbury
A Tilbury man faces assault charges following an altercation in Tilbury.
Chatham-Kent police say they began investigating shortly after 7 p.m. Tuesday evening.
Officers learned the man attended Memorial Park, where he punched another man several times, causing bruising and swelling to his face.
An 18-year-old Tilbury man was arrested and charged with assault.
Domestic-related charges
A Ridgetown man faces charges following a brief investigation by Chatham-Kent police.
Officers learned of a reported criminal harassment complaint Tuesday morning. Police say a man repeatedly texted and called the woman after their relationship ended. He was told to stop contact, but did not comply.
On Sunday, police say the man went to the woman's home, and there was unwanted sexual contact.
Police located the man driving on Maple Street in Ridgetown. The man pulled into a parking lot, and the officer followed.
The officer detected a strong odour of alcohol and believed the man to be driving under the influence of alcohol. He was arrested and transported to police headquarters for breath tests.
A 46-year-old Ridgetown man was arrested and charged with having a blood alcohol concentration exceeding the legal limit, criminal harassment, and sexual assault.