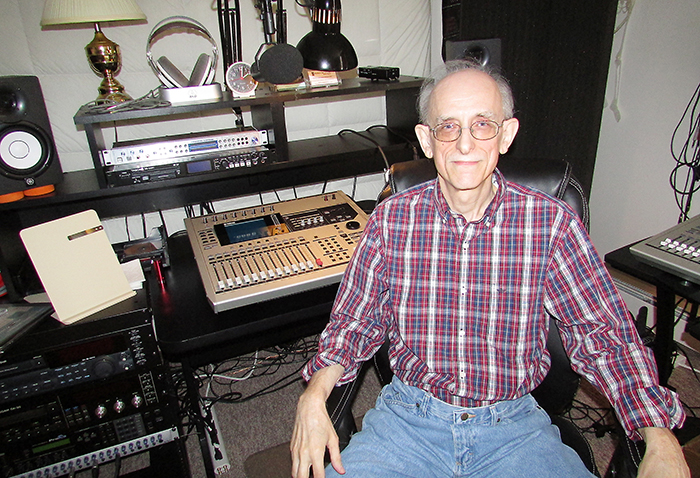 A local audio production company has signed a deal to work with DTS Inc., a firm co-founded by Steven Spielberg.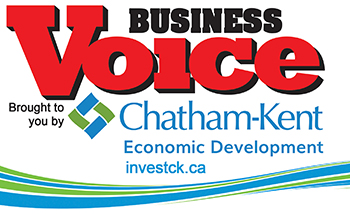 "It all began with the Vice President of Research and Development at Xperi, a subsidiary of Digital Theatre Systems (DTS), a Silicon Valley tech giant listening to our Moonlight Audio Theatre Podcast. That's when he had a flash of inspiration about using audio drama and spoken word dialogue to evolve their team's research into machine learning, a component of Artificial Intelligence (AI)," David Farquhar, president of Design Sound Productions, said in a media release. "Soon after that, the VP contacted me, inquiring if I would be willing to make Voices in the Wind Audio Theatre's content available for licensing. They were especially interested in our children's titles. And as they say, the rest is history."
The continued growth and success of Design Sound Productions is further evident by the collaboration with DTS. The audio dramas and spoken word content produced by Voices in the Wind Audio Theatre will now be crucial for the cutting-edge developments in AI that DTS and Xperi currently have underway, Farquar said.
"The new licensing agreement between our companies has also set a new precedent for AI development," he said.
DTS Inc. first launched in 1993, making multichannel audio technologies incorporated in Steven Spielberg's films Jurassic Park and the remastered version of Close Encounters of the Third Kind. Spielberg acted as an initial investor, providing the company with significant momentum.
Design Sound Productions is engaged in the business of producing, publishing, and selling audio drama recordings and audiobook recordings under its audio imprint Voices in the Wind Audio Theatre through its global distribution partner Blackstone Publishing.
Voices in the Wind Audio Theatre's new releases for 2022 include The Secret Garden, The Little Mermaid, Bambi, A Life In The Woods, Winnie-The-Pooh, Stories From The Forest, The Ultimate Classic Collection For Children, and Alice Through The Looking Glass.
More brass for local brewery
Sons of Kent beverages continue to impress. The Chatham craft brewery saw three of its beers bring home hardware recently from the 2022 Canadian Brewing Awards.
Their Banana Hammock won gold for German-Style Wheat Beer.
Two more beers earned them bronze medals. The first was their English IPA in … English-Style India Pale Ale. The second was their powerful Scotch Ale, which placed third in the Barley-Wine-Style Ale category.
The Canadian Brewing Awards has 58 categories that are judged, including smoked beer, experimental beer and six different IPA categories.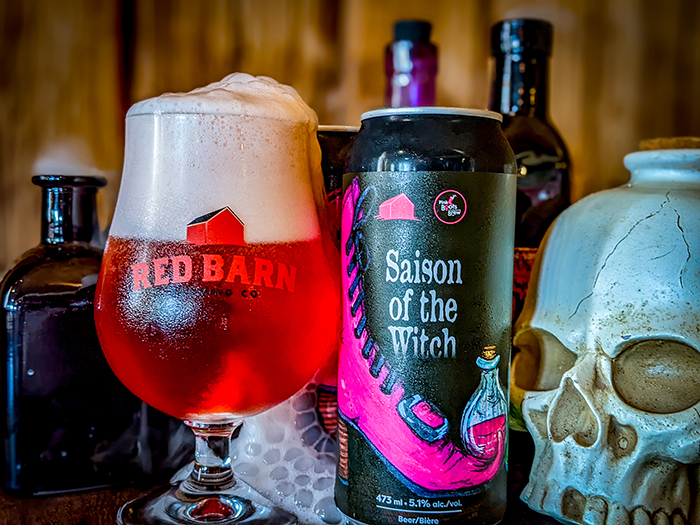 Women in brewing
Red Barn Brewing Co., a craft brewery in South Kent, has released a new brew, and it's tied to an effort to promote more women entering the beverage crafting profession.
Saison of the Witch was created with The Pink Boots Society, an organization that assists, inspires and encourages women and/or non-binary individuals in the fermented/alcoholic beverage profession.
The brewing began in early March, shortly before International Women's Day March 8. It included all of the women who currently work at Red Barn as well as spouses and relatives of the family and brewers.
The team name – The Femmentors – beer style, beer name, ingredients and recipe were discussed and voted on by the women after consulting with brewers Stephen Goodal and Dan English (co-owner). Both brewers were on hand but gave the reins to The Femmentors to do all aspects of brewing.
Red Barn Brewing co-owner Sandy Vervaet took the lead on organizing this brewing effort.
"We are so excited to be a part of The Pink Boots collaboration brew day," she said in a media release. "Being a woman in the brewing industry was never something I had imagined I would be a part of. I encourage women to step out of their boundaries and try something new.
Saison of the Witch is a farmhouse saison brewed with the 2022 Pink Boots hop blend from Yakima Chief Hops and finished with a huge dry hop of the same hops and hibiscus, rose hips and flowers.
It will be on tap and in cans at Red Barn Brewery while supplies last, with a portion of each sale directly going towards the Pink Boots Society, Canada chapter.
Small Plates
The folks at Gentry Manor are bringing the tastes of Morocco to Chatham on June 3.
Patrons can enjoy a diverse selection of food with an exotic four-course meal.
One Moroccan Evening takes place at 6 p.m. June 3 at Gentry Manor at 9 Park St. in Chatham. For more information, call 519-352-9420.
A return of face-to-face
Chatham-Kent economic development is back – live and local.
The municipality has announced that officers will once again be meeting members of the business community face-to-face after nearly two years of online communication.
"It's fantastic to be able to conduct in-person consultations again," said economic development officer Doug Robbins in a recent media release.
C-K's economic development team is ready to engage with the all business owners – large or small – to help them cut through red tape and help fuel the recent growth in the municipality.
Anyone wishing to book a consultation with economic development personnel with the Chatham-Kent Small Business Centre can contact CKEDS@chatham-kent.ca online or call 1-866-542-5994.
Business Voice is a bi-monthly column in The Chatham Voice that highlights some of the achievements made and efforts underway in Chatham-Kent's business community. Send your information to bruce@chathamvoice.com.