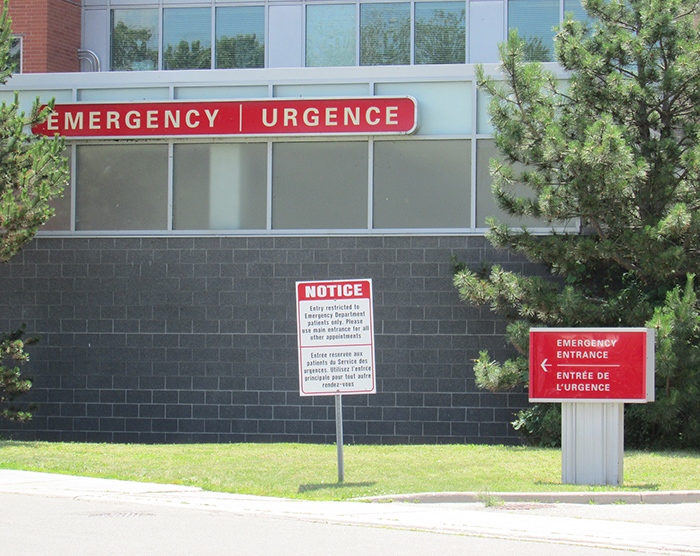 Don't go to the ER unless you absolutely have to.
That's the message in a nutshell from the Chatham-Kent Health Alliance.
Officials say that due to sustained significant bed capacity concerns and increasing pressure across the acute care system, they are asking the public to seek care for non-emergency needs in community settings where possible.
Those community settings can include a family doctor, a walk-in clinic or even Health Connect Ontario.
CKHA personnel said emergency cases will still be addressed immediately in the ERs, but they warned that patients attending the emergency department for non-emergency ailments should expect longer wait times than usual.
On top of this, ambulance response times for non-emergency situations may also be longer than usual.
Just click here to visit the Chatham-Kent Ontario Health Team's resource page to get a list of walk-in clinics.
Visit www.eriestclairhealthline.ca for a directory of health services in the region.
Health Connect Ontario replaced Telehealth Ontario. You can call or visit online by dialing 8-1-1 or by clicking here.
For people who have or believe they have COVID-19, CKHA officials reminded them the COVID-19 Assessment Centre located at 10 Grand Ave. in Chatham provides care for those with mild to moderate COVID-19, cold and flu-like symptoms who need a clinical assessment.
Clinical staff at the Assessment Centre will conduct an assessment, may offer a COVID-19 test, and may offer treatments.
You do not have to be eligible for a COVID-19 test in order to attend the COVID-19 Assessment Centre. Appointments can be booked directly on the COVID-19 Assessment Centre website, www.assessmentbooking.ca or by calling 519-436-2556.