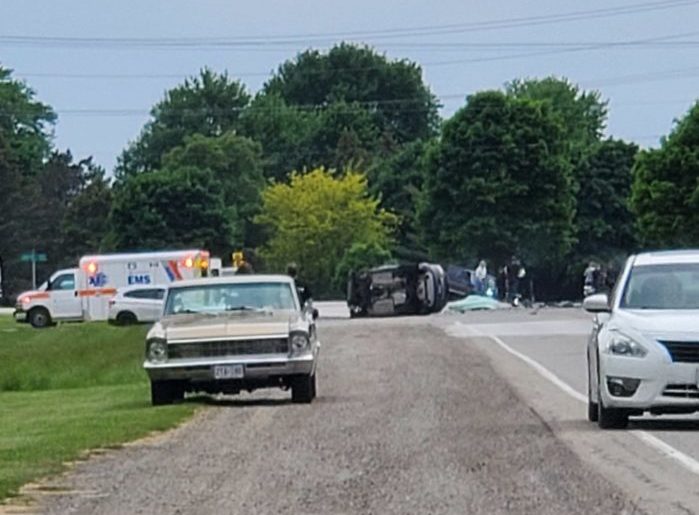 Chatham-Kent police say two RetroFesters were killed Friday evening when their vehicle was hit head on.
Police say the crash took place about 7 p.m. on Queen's Line at Dillon Road west of Chatham.
Preliminary investigation revealed an eastbound vehicle driven by a 27-year-old Windsor man hit a westbound pickup truck. Police say the westbound vehicle then slammed into an older-model Buick that had five occupants.
A fourth vehicle veered off the rod to avoid the collision, but was indirectly involved.
Police say two of the occupants of the Buick were pronounced dead at the scene.
All others involved in the crash were taken to hospital with non-life-threatening injuries, police say.
Out of respect for the families, the names of the two deceased occupants will not be released at this time. 
The collision remains under investigation by the Traffic Management Unit. Anyone with information is asked to contact Const. Josh Flikweert at 519-355-1092 or joshuaf@chatham-kent.ca.