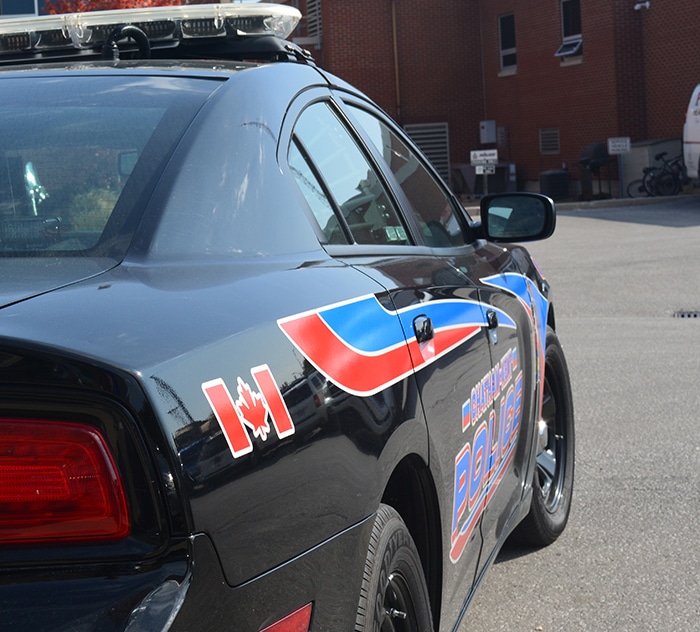 Teen male charged with assault
What does a normal teenager do at 2 a.m. on a school night? Sleep. But Chatham-Kent police say that wasn't the case for one teenager that came into their crosshairs early this morning.
Shortly after 2 a.m., police responded to a family dispute at an address in the north end of Chatham.
Through investigation, police learned a teen had engaged in a verbal argument with his mother. The argument escalated when he threw a cup at her and threatened to cause harm to her and others.
A 16-year-old Chatham male was arrested for assault.
Michener domestic sees man, woman charged
Thursday afternoon was a rowdy one in northeast Chatham, as Chatham-Kent police were called to a residence on Michener Road.
Shortly before 3 p.m., police responded to a domestic disturbance call.
Though investigation, police learned the man had been placed on conditions to not associate with the women because of a previous domestic dispute.
A 45-year-old Chatham man was arrested and charged with breaching his release conditions.
A 32-year-old Chatham woman was also arrested. Upon arrest, she was found to be in possession of suspected fentanyl. She was charged with facilitating a breach and possession of a control substance.
Drunk in public
Meanwhile, in Wallaceburg, police had to scoop up a man who they say was unable to care for himself.
About 3 p.m., officers responded to a call of a man having trouble standing on his own. The man was located near the cenotaph on James Street in Wallaceburg.
Police located the man and found him to be intoxicated and unable to care for himself.
A 64-year-old Wallaceburg man was transported to police headquarters and held until he was sober.
Trio arrested for possession of stolen property
A break-in call last night on Seventh Line led police to track down stolen property and the arrest of three people
Shortly before 8 p.m. on Thursday evening, officers responded to a break and enter complaint on Seventh Line in Raleigh Township.
Police learned several items were taken, including a red and white 2012 Honda 250 cc dirt bike and a blue and white 2018 Yamaha 250cc dirt bike.
Shortly before 11 p.m., police received information on the possible whereabouts of one of the dirt bikes. Officers followed up on this lead and located the bike in the back of a pick-up truck leaving the location.
Police conducted a traffic stop and confirmed the bike in the truck was that of the one reported stolen. The occupants of the truck; a 31-year-old Blenheim man, a 39-year-old Chatham man, and a 40-year-old Chatham man were arrested and charged with possession of stolen property.
Comments
comments