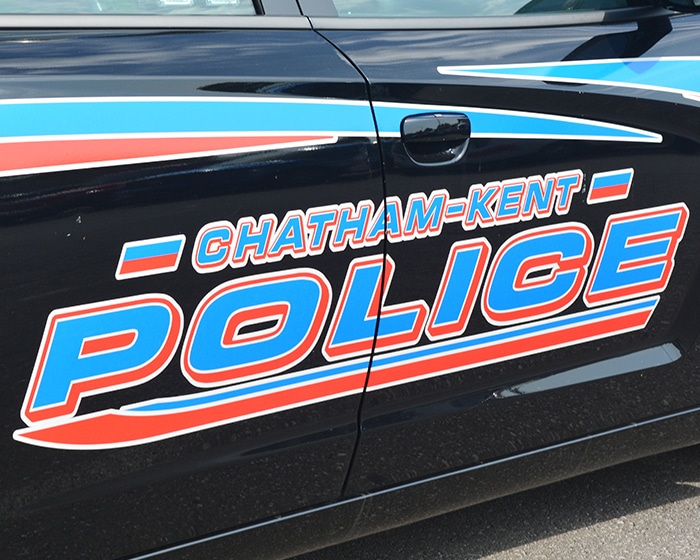 Crash leads to impaired charges
A Chatham man faces charges after someone fled the scene of two collisions on Sunday afternoon, and a vehicle wound up in the ditch.
Shortly after 5 p.m. Sunday, police responded to a single motor vehicle collision on Annett Road near Lambton Line in Dawn Euphemia township.
Information was received that a grey Jeep was in a ditch and the lone male driver was outside the vehicle. He appeared to have no injuries.
Police arrived at the collision scene and located the man. Officers believed the man was operating the motor while under the influence of alcohol. He was arrested and transported to police headquarters for further breath tests.
Through investigation, police believed this vehicle and the driver matched the description of that reported in two other collisions.
The first was reported at 3:53 p.m. and occurred on Holden Street in Dresden. The second was reported at 4:40 p.m. and occurred on Lamila Street in Thamesville.
In both collisions a grey Jeep left the scene.
A 40-year-old Chatham man is charged with impaired driving and two counts of failing to remain at the scene of a collision.
Cruiser clipped, man charged with impaired
Chatham-Kent police received a report of a man passed out in a vehicle at the intersection of Grand Avenue and Keil Drive in Chatham on the weekend.
A passerby went to check on the man, who awoke with a start, police say and sped off, hitting a police cruiser as he tried to drive away.
The man was eventually stopped and placed under arrest.
A Wallaceburg man faces impaired charges, flight from police, dangerous operation of a motor vehicle and resisting arrest.
Wrong house, buddy
A man entered the wrong home on James Street Chatham on the weekend, according to Chatham-Kent police.
The man was intoxicated and found by the homeowner. A struggle took place and the man fled the home.
The man was located in the area and arrested on charges of assault and unlawfully in a dwelling.