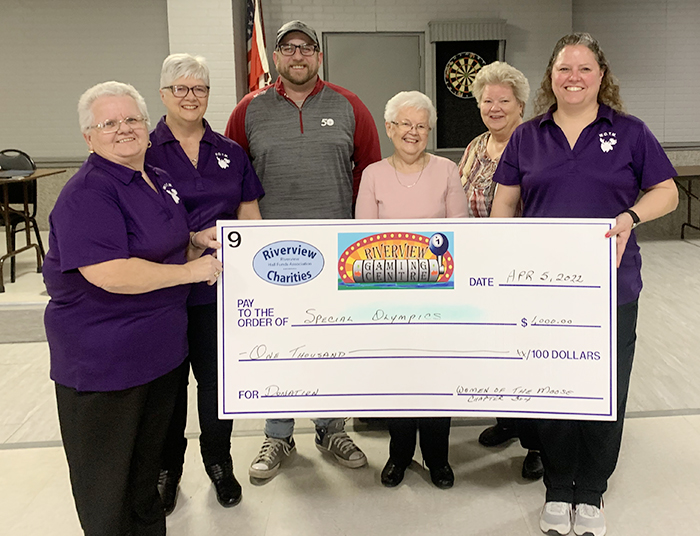 Despite the lingering effects of the COVID-19 pandemic, the Moose got loose in Chatham-Kent.
The Women of the Moose of Chatham recently donated $1,000 to help Special Olympics programs.
Kim Fishleigh, senior regent of the Chatham chapter of the ladies of the Moose Lodge, said the funds came from revenues from bingos at Riverview Gaming Centre.
Fishleigh said the pandemic threw a wrench in many a fundraising effort. Thankfully the OLG and Riverview Gaming continued to have funds flow.
"They're giving back to the (service) clubs," she said. "We've had a substantial amount given to us and we're trying to disperse it where it is needed."
As for the Special Olympics, it's a project with which the ladies of the Moose are familiar.
"We've done different things and given to them before. We thought we'd do it again," Fishleigh said.