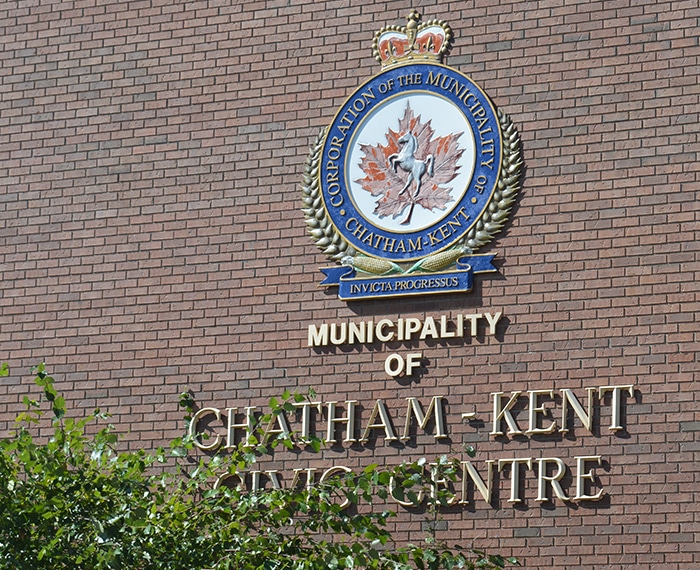 Let the headhunting begin anew.
That's the case with the Municipality of Chatham-Kent, as it has retained Waterhouse to keep looking for a new CAO.
It's the same company that was originally hired last year in the first attempt to replace the wanting-to-retire Don Shropshire, current municipal CAO.
"Waterhouse is a well-regarded firm with a proven track record in executive recruitment," Mayor Darrin Canniff said in a media release.
"It's the same company that did the search that resulted in Thomas (Kelly) being selected," Shropshire said. "They're continuing to work with us."
Council chose Kelly as Shropshire's replacement back in November, but earlier this month, he and the municipality parted ways.
Kelly spent nine years as general manager of infrastructure of engineering.
Instead of being formerly named as Shropshire's replacement, the Kelly issue stretched on.
Days after the November announcement, the Ministry of Labour, Training and Skills Development received a harassment complaint, with the employer named as the Municipality of Chatham-Kent. Previously published reports said the complaint was against Kelly.
Meanwhile, Shropshire said he's not going anywhere just yet, but the clock is ticking.
"I made a commitment to council when I announced my retirement that it would be a smooth transition. I'm not moving out of the municipality," he said. "I wanted to make sure the handover was responsible. And smooth. It's taking longer than I thought. It is what it is."
Shropshire said he has suggested several names to council as possible replacements for him, but it's in the early stages.
Kelly's abrupt departure has also created a void in the executive management team. Chris Thibert, director of engineering and transportation services, will take the reins as general manager of infrastructure of engineering on an interim basis.
Ryan Brown, director of public works, is also taking on increased responsibility.