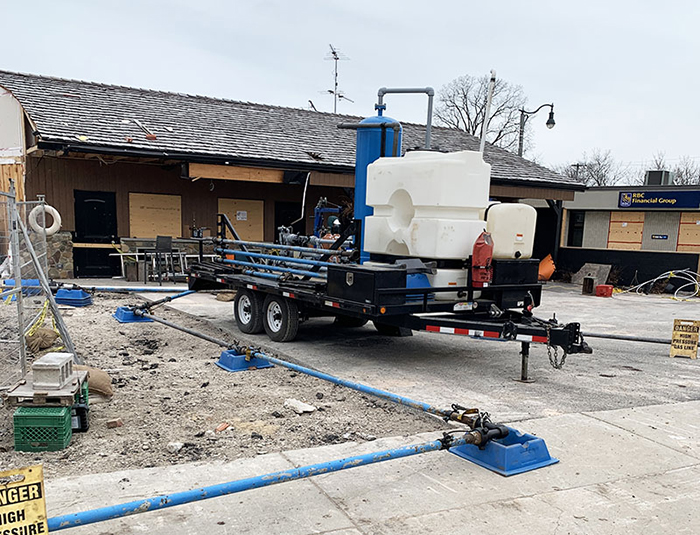 Plans are moving forward to safely vent dangerous hydrogen sulphide gas at the site of the Wheatley blast.
According to a municipal press release, officials have completed necessary preparations to divert the gas, and a flame of the release may be visible to nearby residents.
Projections based on the recent pattern, gas build up and release has taken place between 38 and 47 days since gas was discovered in the downtown in June.
Recent excavation efforts uncovered a second well, which has been connected to a test separator.
The device will divert any water from the well to a holding tank for safe disposal and send gas to a flare stack.
Sampling and data recording during the gas release will be made available to officials.
Local fire, emergency services and security officers will remain onsite along with petroleum inspectors from Ontario's Ministry of Northern Development, Mines, Natural Resources and Forestry.
Residents will allowed to return to their homes when it safe to do so.
Comments
comments