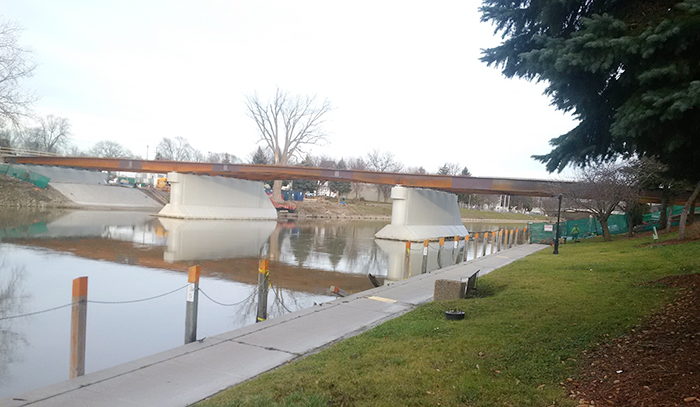 Chatham's downtown isn't getting its Christmas wish as the reopening of the Third Street Bridge is being delayed to June 2022.
In the original timeline of the structure's rehabilitation, it was hoped that at least two lanes of the bridge would be open by November 2021.
However, according to a media release from the municipality, labour and material shortages, along with high water and debris in the river Sept. 24, led to the goal not being achieved despite the contractors best efforts.
The remaining work on the bridge is temperature sensitive, so halting winter construction was determined to be the best course of action.
Work will resume work in the spring.
Thames Street between St. Clair Street and Kent Street will be reopened while construction is paused. However, the current detours, which include the use of the Fifth Street Bridge and Lacroix Street Bridge, will remain in place throughout the winter.