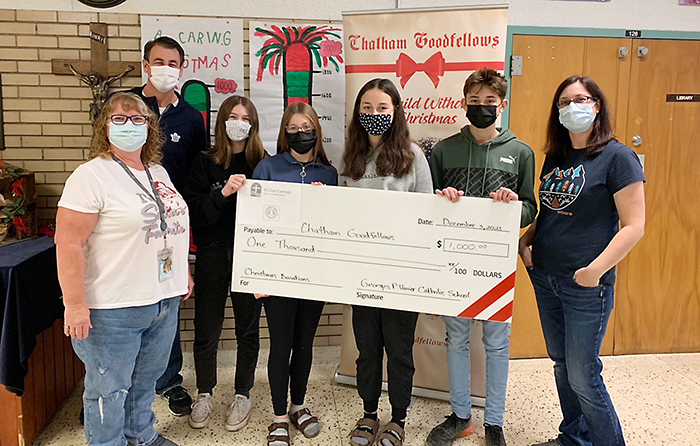 The staff, students and parent community of Georges P. Vanier Catholic School contributed to a fundraising event in support of the Chatham Goodfellows and the Chatham-Kent Women's Centre.
Each cause was given in excess of $1,000.
The Chatham Goodfellows will use the donation to help buy gifts and food boxes for those in need in our community so that there is "No Child Without A Christmas."
The school community also "adopted" three families from the Women's Centre and will have a group of shoppers go out and buy gifts for them.
Grade 8 students, Nash Aarssen, Lilah Evans, Mya Lather, Stella Northcott and William Read collected the donations each day for a week. The school's goal was $1000, but the school community blew that out of the water and donated over $2500.
As an extra incentive, hometown Olympian and Georges P Vanier graduate Bridget Carleton donated two signed basketballs and a signed Team Canada practice jersey to be raffled off to the students.