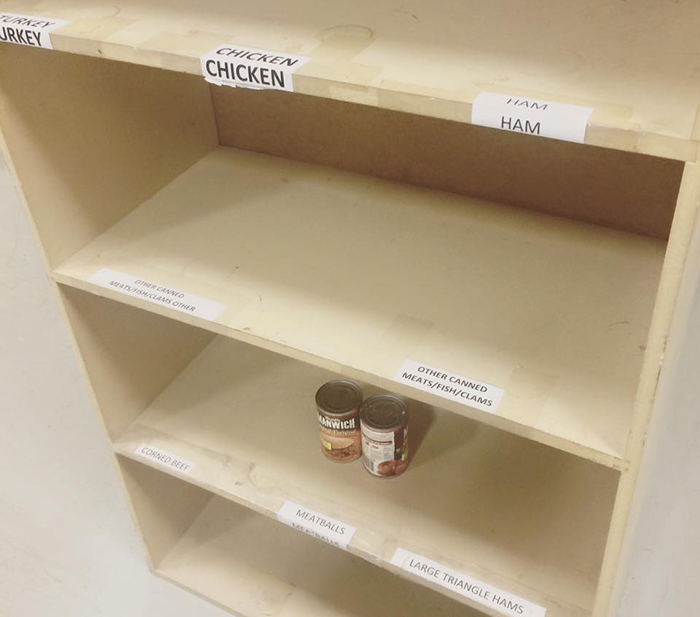 The Gift rolled through on Saturday, with volunteers accepting donations galore from the giving hearts of the people of Chatham-Kent.
But we're not done. Not by a long shot.
The Gift will spread food and toys to many of those in need this holiday season, but not all.
Add to that the Chatham Goodfellows, who are committed to helping 1,700 families this year with Christmas dinner, food and toys to ensure no child in their areas of reach goes without a Christmas.
And it's still not enough.
Just ask the folks running local food banks. The need is ever present, and even more so during the COVID-19 pandemic.
We have more people left homeless due to financial pressures, more unable to keep a roof over their heads and feed their families, and higher costs of living at every turn.
The pandemic has driven up food prices by as much as 33 per cent. Food deliveries are more inconsistent as well, serving to help drive up the price.
Housing costs are ever rising. And the minimum wage rose a mere 15 cents an hour, nowhere near enough to keep up with inflation.
All this adds up to less disposable income for many families and individuals in our communities.
The Gift, Goodfellows and other efforts are greatly appreciated, but don't expect all that is gathered to go directly onto food bank shelves.
In fact, with The Gift, much of what is gathered goes right back out into the hands of those who need it, according to one of the organizers, Brent Wilken. Food is gathered and quickly distributed.
That does not fill the ongoing demand, however.
The Goodfellows have their families that they support, and help soup kitchens and area food banks with some donations as well.
Still, it isn't enough.
If you have the ability, please think of those in need, not just at this time of the year, but all year round.
Ongoing support will help ensure fewer people in our municipality go hungry over the holidays, and beyond.
We know residents can do this. We've seen the groundswell of support for The May 16th Miracle in 2020, and The Gift these past two November.
Comments
comments