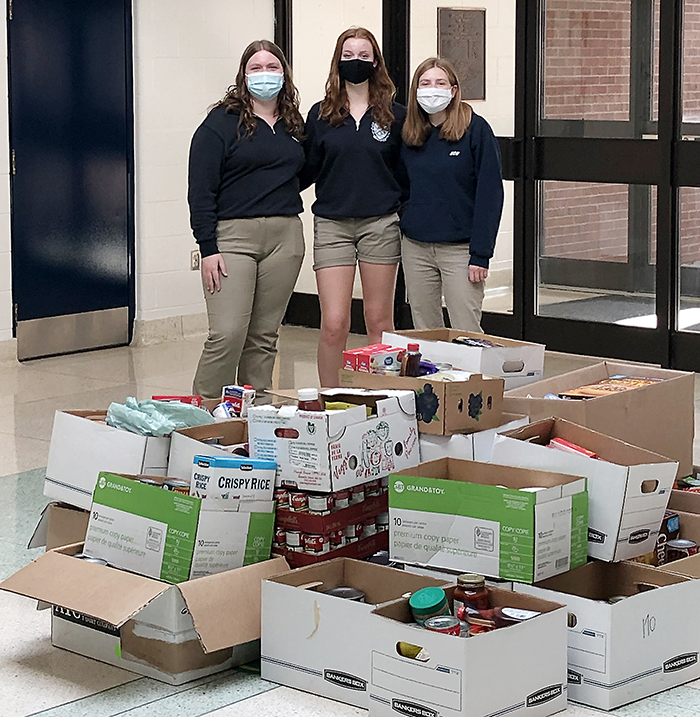 The UCC Cares Club recently hosted a food drive in support of Chatham Outreach for Hunger and the Wallaceburg R.O.C.K. Ministries.
"This activity was organized following a direct appeal for help from these two community organizations," Ray Power, principal of Ursuline College, said in a media release.
Students in the UCC Cares Club made posters and video announcements to publicize the event. Video announcements ran daily on the school's Lancer Vision in-house system. The campaign ran for the five consecutive school days leading up to Halloween.
"More than 1,000 food items were collected," Power said. "Special thanks to our UCC Cares Club for organizing this event, which will provide help for many people in our community."
There was an informal competition among cohorts, with Grade 12 students leading the way, collecting nearly half the total number of food items in the five-day campaign.
Comments
comments