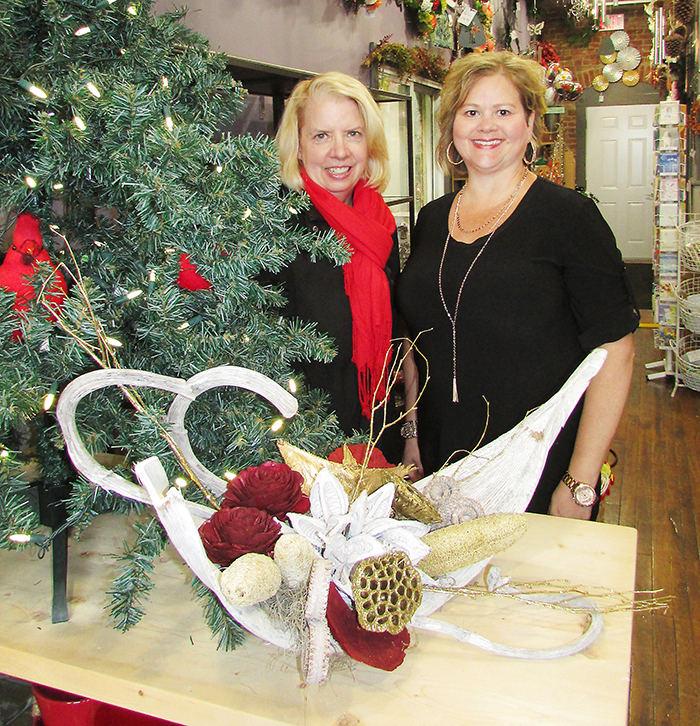 For the second straight year, COVID-19 has forced the cancellation of a local Christmas House Tour.
The IODE Captain Garnet Brackin Chapter announced it has cancelled its annual event due to the pandemic. The tour was also cancelled last year as a result of the virus.
In an annual tradition on the third week each November, the service club has staged seven or eight homes for the holiday season, as local florists fill the homes with seasonal joy. People purchase tickets to view the houses.
IODE member Marianne Johnstone said it was better to be safe than sorry.
"It's kind of tough, but no one wants 700 or 800 people trooping through their house (right now)," she said. "Plus, the florists are having some supply issues as well."
In years past, the florists would stage the homes and then sell the decor afterwards.
"You can't put things in a house and take them out and resell them," Johnstone said of the current pandemic situation.
She added the Christmas House Tour is a major fundraiser for the chapter of the IODE, which provides support to breakfast programs in schools throughout the municipality, as well as other youth-focused aid.
"We just can't give as much back to the community right now," Johnstone said. "We're still doing bingos."
Johnstone said the IODE has been able to continue with its scholarship programs at local high schools.
"We had enough in our reserves to do that," she said.
In 2020, although the tour was cancelled, the IODE held contests that sent people to supporting florists and nurseries to win prizes. This year, that will not take place.
"It cost us money, but the idea was to draw people to keep going to the florists," Johnstone said. "We didn't do that this year as we'd hoped to run the full tour."
Comments
comments