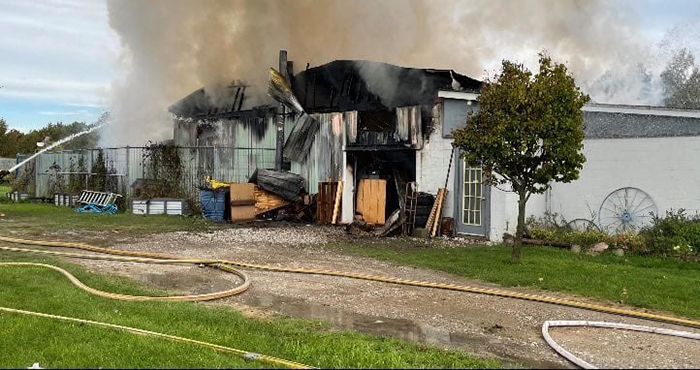 Fire gutted a garage on Base Line near Wallaceburg Sunday morning.
Crews got the call shortly before noon after fire broke out in the building.
They arrived to see heavy smoke pouring out of the garage/shop and discovered the inside ablaze.
It was so involved that fire officials said the firefighters shifted into a defensive strategy to preserve the nearby house.
Damage is estimated at $300,000.
Comments
comments