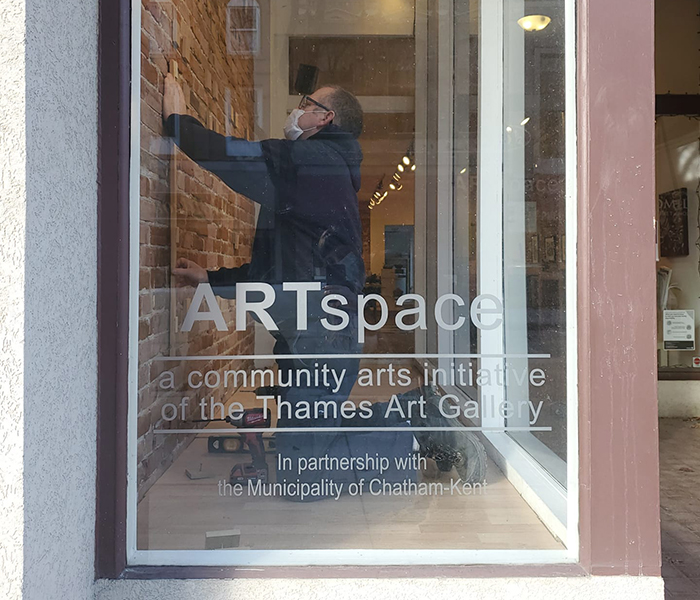 The nights are alive outside ARTspace in downtown Chatham.
From 6 p.m. to 9 p.m., the window gallery at the King Street location will feature the video display, "A Quick Riff." The display features trumpet player Charles Ellison and is put on by the Thames Art Gallery.
This public installation of artist Deanna Bowen's artwork presents an opportunity to experience the work of this artist in a unique setting. Bowen is a winner of the Governor-General's Award in 2020. Her work focuses on Black experience in Canada and her nationally lauded exhibition "A Harlem Nocturne" is currently on view at the Thames Art Gallery.
These free exhibitions are on display until Nov. 6. While proof of vaccination is not required for gallery visits, you are reminded that all other COVID protocols including masks, and contact information apply at the door. You can also book your visits in advance at www.chatham-kent.ca/TAG
Gallery hours are Wednesday through Saturday from 11 a.m. to 4 p.m.
For more information, visit www.tagartspace.com and follow us @TAGCK and @ARTspaceCK for updates.