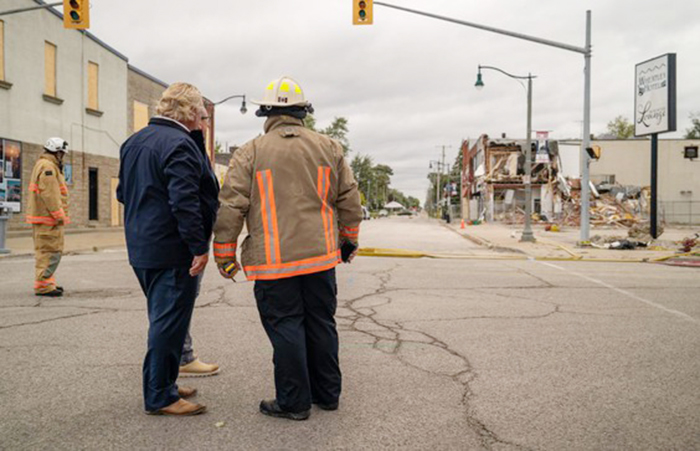 Premier Doug Ford and Minister of Northern Development, Mines, Natural Resources and Forestry Greg Rickford visited downtown Wheatley Tuesday morning under a shroud of secrecy.
The media was not informed of the visit until after it happened.
No word at this time on why the province or the municipality opted to not mention the visit in advance to local or regional journalists.
According to a municipal press release, Chatham-Kent officials said they are optimistic that the province has a better understanding of what Wheatley and its residents have endured following the Aug. 16 explosion in the downtown core.
The mayor, both West Kent councillors and various municipal staff were on hand for the tour.
According to a municipal after-the-fact press release, Mayor Darrin Canniff said he believes the province delivered on several key issues that concerned the municipality.
"We wanted the province to lead the investigation into the cause of the gas leak. Today the province announced that Golder Associates has been contracted to do that as well as provide gas monitoring and recommend options to mitigate risks," Canniff said in a prepared release.
Reports indicate Ford met with members of the Wheatley BIA also during his visit.