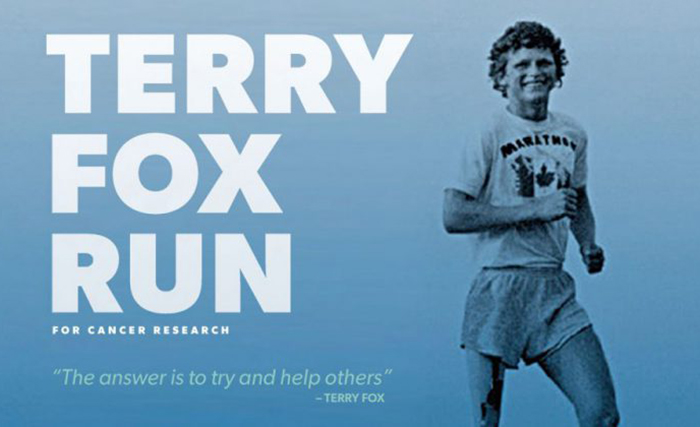 Organizers of the 2021 Terry Fox Run in Chatham invite participants to take part in whatever manner they please.
"One Day. You Way" is the theme of this year's cancer fundraising event, set for Sept. 19.
It is taking place virtually again this year due to the COVID-19 pandemic.
Organizers ask participants to choose to walk wherever they wish, such as in their neighbourhood or local parks.
This is the 41st anniversary of when Fox ended his Marathon of Hope. For decades, Terry Fox runs have taken place across the country.
Since the first Terry Fox Run in 2001, participants in Chatham have raised nearly $380,000 to help advance cancer research.
To register or learn more, visit terryfox.org.