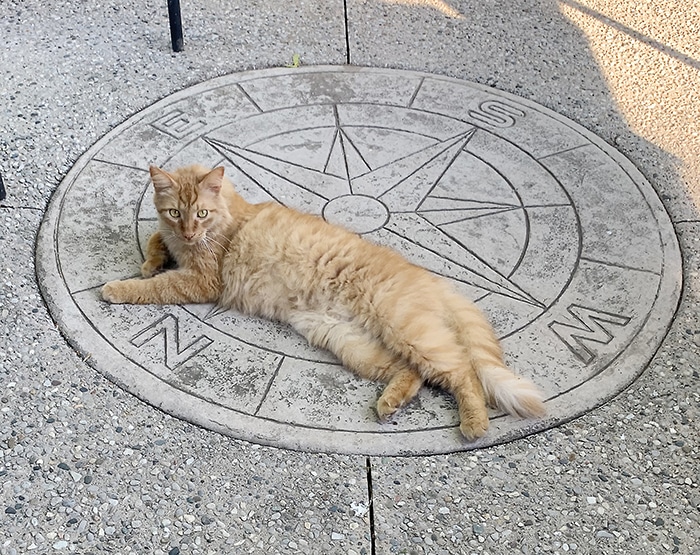 Well it's been more than a month since we last saw our cat, Finn.
He'd been with us for more than four years and a bit, but we think he's with another family at this point in time.
Finn, as many readers may recall, was a rescue that our daughter brought our way. He quickly became part of the family.
He's a character, for sure. He loves his cuddle time, but only on his terms. Finn is a chatterbox too. He'll hold conversations with you, or yell at you to get up early in the morning to hang out with him.
But he always liked his outside time. That generally took place at night, and in the warmer months often lasted overnight. He'd usually be ready to come in when I woke up.
But his excursions started getting longer. Some times he'd be gone for a day, or more.
And now, the "or more" just keeps ticking.
We hope the family that now has him is taking good care of the big tabby. And apologies for the damage his claws may be doing to your furniture. Our daughter seemed to be the only person who he'd let cut his claws.
But if he's not with another family, that likely means the coyotes tracked him down. They come down into the farmer's field behind the houses across the street some nights. Finn's pretty smart and very fast, but it's a possibility.
We're taking the mentality that he's got a new home.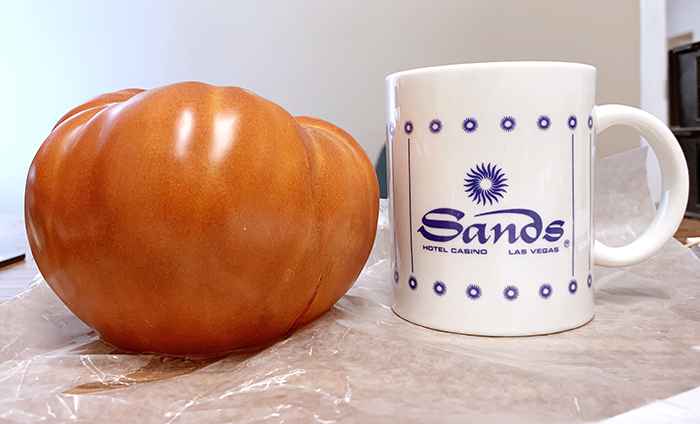 Big tomatoes
Don Jacobs certainly has a green thumb. The Chatham resident is the fellow whose photo we featured back in late July with the tomato plant going higher than his roof.
Well, he's picked his tomatoes, and they are huge!
Don popped by the office recently, handing me several cherry tomatoes, a large low-acid tomato and an even bigger tomato off the same vine we had showcased.
But then he pulled out his mega-tomato. It weighed 1.85 pounds and made a coffee cup look like a teacup.
Don, kudos to your gardening skills. Then again, decades of running a farm might give you an advantage!
The first thing my wife did when I took the tomatoes home is make a tomato sandwich with one of the tomatoes. She loved the flavour.