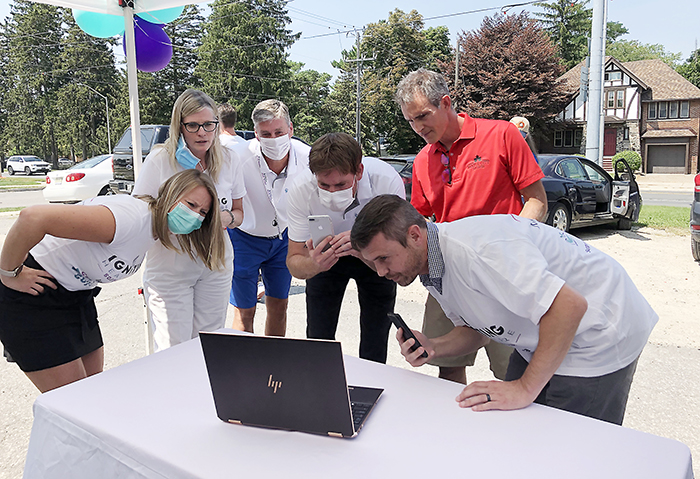 By Pam Wright
Local Journalism Initiative Reporter
A-7240906. That's the winner.
Kylee Hamilton, Mary Lou Crowley, Bob Hockney and Tyler Mercer of the Chatham-Kent Health Alliance Foundation, as well as Trevor Mailloux of Maple City Homes and Jay Smith of CKSX, peer into the screen during the third annual draw of the foundation's Igniting Health Care draw Thursday.
The event raised $262,520 with the lucky winner taking home $131,260. The money raised will be used to support cardiac care in the municipality by purchasing six new electrocardiograph machines for the hospital.
Maple City Homes was a major sponsor of the draw. Mailloux did the honours by pushing the button to select the lucky winner.