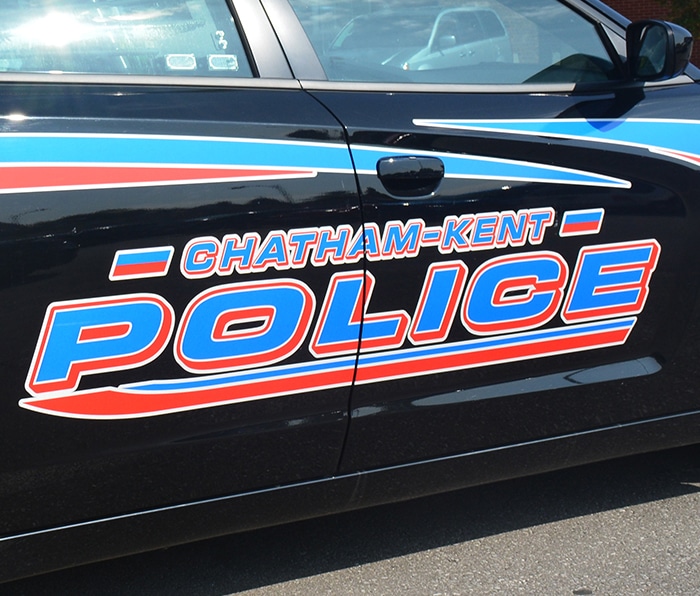 Woman charged for using stolen credit cards
Chatham-Kent police completed an investigation of a stolen purse by slapping the handcuffs on a local woman.
Police say several credit cards were taken and used at different locations.
Through investigation, a woman was arrested on Wedgewood Avenue in Chatham.
The woman is charged with theft and possession of stolen property, using a stolen credit card, and fraud.
Assault charges
 Police were contacted with respect to a disturbance in a residence on Dove Place in Chatham yesterday.
Police say a 25-year-old male who had been drinking caused damages to the residence and assaulted another resident.
The male was arrested for one count of mischief and one count of assault.
Garage B&E
In the early morning hours on Grand River Line, someone entered an unlocked vehicle and garage and stole various items.
Anyone with information is asked to contact Const. Alena Fiala at alenaf@chatham-kent.ca or 519-436-6600 ext. 87348. Anonymous callers may call Crime Stoppers at 1-800-222-TIPS (8477) and may be eligible for a cash reward.
 No plates, too much booze
A man faces several charges, including impaired driving, after a Chatham-Kent police officer pulled over a motorcyclist yesterday on Duke Street in Chatham.
Police say it started because the bike had no license plates.
The motorcycle was stopped and the driver found to be under the influence of alcohol, police say.
The male was arrested and charged with impaired/ 80-plus, along with Highway Traffic Act offences for not having plates, insurance or a licence. The bike was impounded.
Comments
comments