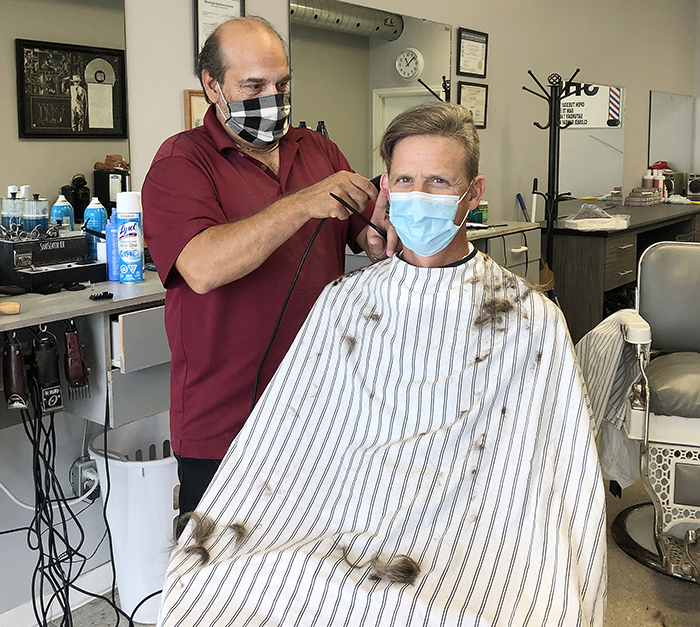 By Pam Wright
Local Journalism Initiative Reporter
Barber Augie DeMartinis proved to be a very, very popular person in Chatham on the first day of Step 2 of Ontario's Roadmap to Reopen and for days afterwards.
Mark Stacey was one of the customers who waited patiently outside in the heat for a long-awaited and much-needed haircut.
DeMartinis still has people lined up outside his shop each morning.