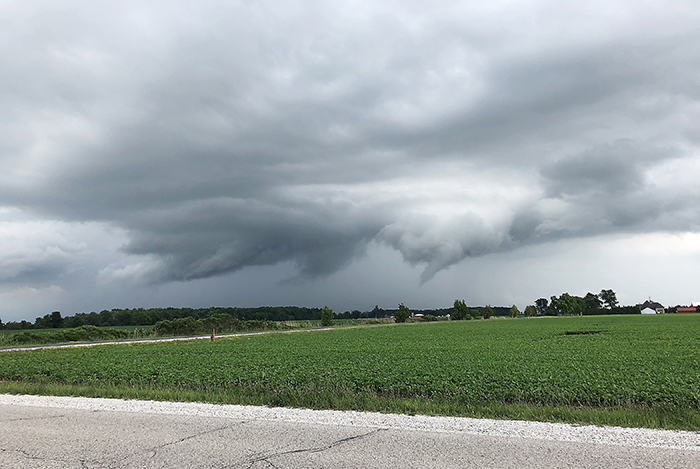 Wednesday saw another extreme weather event in Chatham-Kent as funnel clouds north of Wallaceburg formed and moved east towards Dresden, bringing another large dump of rain.
Twin funnel clouds were spotted by many weather watchers as they tracked east across the municipality.
Storms in the past week have brought an unusually high amount of precipitation, causing damage to some crops.
Farmers have been scrambling to pump water off the fields to salvage what they can.