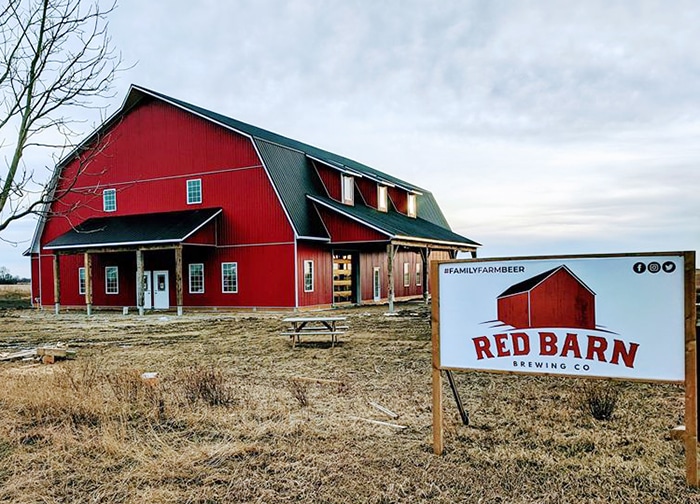 Red Barn Brewing Company turns one this week.
July 1 marks the first anniversary of the Blenheim-area craft brewery.
"One year ago on July 1, we launched our beer for the first time to the public in the back of the brew room which was converted into a retail store," said Denny Vervaet, one of the co-owners of Red Barn, in a media release. "The response from the public over this past year has been surreal. We launched in the middle of the pandemic and we have had so
many ups and downs, but at the end of the day, it's our guests, craft beer fans and regulars that make us forget about these trying times we have had to endure."
Since July 1 of last year, Red Barn has closed and opened multiple times due to the COVID restrictions.
"The Farm Store (retail to-go) has been able to keep us afloat, but it has been stressful. We built for the customer experience and not for just selling just to-go cans," said Sandy Vervaet, co-owner, and who oversees the finances on the team. "It could have been worse; they could have shut us completely down like some other businesses in the area."
Production has ramped up ever since their entire stock of cans sold out in two days when they launched July 1 last year.
"We have already sold two of our smaller tanks and upgraded them to larger ones, but it's hardly noticeable as we are still having a hard time to keep up to demand," said Dan English, co-owner and one of
the brewers. "We have already hired a full-time brewer/production manager in order to keep our production timelines tight and beer flowing.
Since July 1 of last year, the team has launched 25 different beer brands.
On July 1, the team will open the barn for this special occasion from 9 a.m. to 9 p.m.
Bowl of Cream and Traylor Parker's will be serving up ice cream and BBQ.
Reservations will not be required for Thursday, but reservations will be suggested from Friday through Sunday.