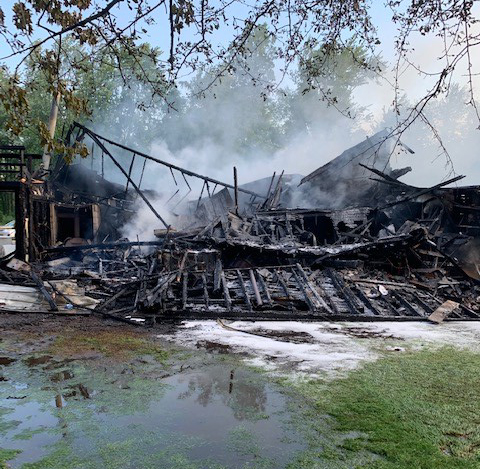 Fire ravaged a large shed near Bothwell early this morning.
Chatham-Kent firefighters from Bothwell and Orford responded to a call to Peter Road shortly after 5 a.m. Sunday morning.
They arrived to see a large 40-foot-by-40-foot two-storey shed on fire.
The shed burned to the ground.
No one was injured.
Damage to the shed and contents is estimated at $100,000.
Cause of the blaze is undetermined.
Comments
comments