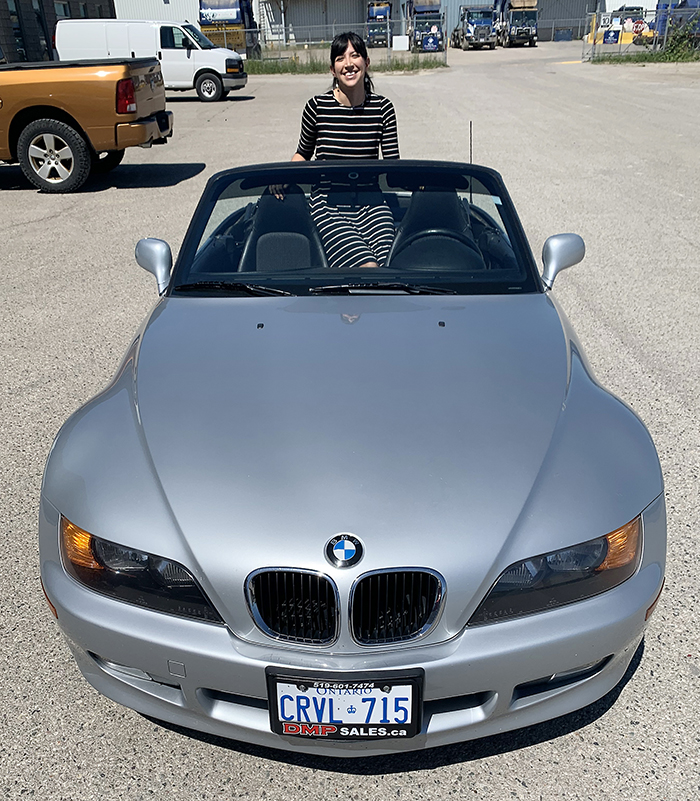 Are you ready for some more Good Times and Tan Lines in July?
Organizers of this year's Festival of Giving fundraiser have a great deal planned for July 10, even though it will be held virtually again this year.
A major fundraiser for the Foundation of the Children's Treatment Centre of Chatham-Kent, Festival of Giving takes place July 10, all from the comfort of your own backyard.
Lisa Caron, fund development officer with the centre's foundation, said ticket sales have been brisk. The fact one ticket holder will end the night as the proud owner of a BMW Z3 Roadster has added a new dimension of interest.
"We've had more than a few people ask, 'Is this the draw for the car,'" she said. "Maybe grabbing a few people who had not heard of the festival before is a bonus."
Caron said tickets are about two-thirds sold at this point.
"The public has been really receptive to it. I think people like the event and want to support the treatment centre," she said. "There's also the swag bag and the giveaway of the car that entices people to buy."
The FoG party bags contain gift certificates for beverages from Sons of Kent, Bayside Brewing, the liquor store at Erieau Marina, Schinkels' Gourmet Meats, plus a $100 tax receipt, Caron said.
"We want people to get into their own little groups outside, but in the comfort of their own home. Get their barbecues going and relax," she said.
This year's festival will again feature a silent and live auction. Being a virtual event allows the silent auction to take place over a matter of days, and you do not need a ticket to the festival to take part.
The silent auction features more than 200 items, including signed sports jerseys and various backyard accessories. It begins July 2 and runs to July 10, FoG day, at 4 p.m.
Caron said you can bid on items, not only from the comfort of your own home, but from your own cell phone.
"It's a really easy format. If you bid on an item and you get outbid, you can get notified on your phone," she said.
Items up for auction the night of the event include a home renovation package valued at $14,000, a five-night stay at a private residence at a destination of your choice, an installed gas fireplace, an autographed limited edition Beach Boys guitar, a dinner party for 20 at the Chatham Armoury, a tailgating party pack with a Traeger barbecue and more.
But you have to be a ticket holder and have to register to take part in the live auction.
The live element of the night begins at 8 p.m., Caron said, with hosts Chris McLeod and Tim Regan.
"We have a few surprise guests and we'll have entertainment, which is pre-taped," she said due to COVID-19 gathering restrictions.
Between 8 p.m. and 9:30 p.m., the event will jump from the hosts to the music, to the auction and so on, culminating with the draw for the roadster to end the event.
For more information and for tickets, visit the Treatment Centre's website at https://ctcf-ck.com/fog/.
Proceeds, as usual, go to the Children's Treatment Centre. Last year's event raised more than $177,000.