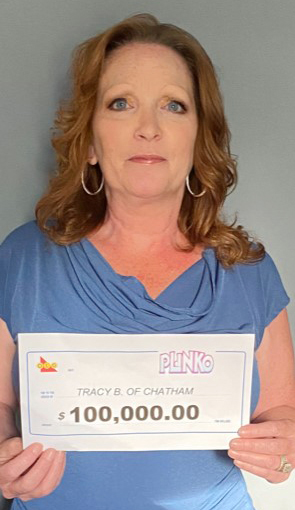 Another Chatham resident is all smiles these days following a recent lottery win.
Tracy Brinton of Chatham won $100,000 with the new $5 Instant Plinko game.
"I play the lottery regularly," Brinton said in a media release. "This ticket is special because the winning numbers are the same amount of years I've been married for!"
The 51-year-old hair stylist was at home playing her INSTANT ticket when she discovered she was a big winner.
"I saw the number 13 appear and thought 'lucky number 13' – I was in disbelief when I realized I won $100,000."
Brinton told her husband and close friends and family about her big win.
"It hasn't sunk in yet."
She plans on spending her win on home renovations and saving for a retirement fund.
The winning ticket was purchased at Lucky 7 Variety on McNaughton Avenue in Chatham.